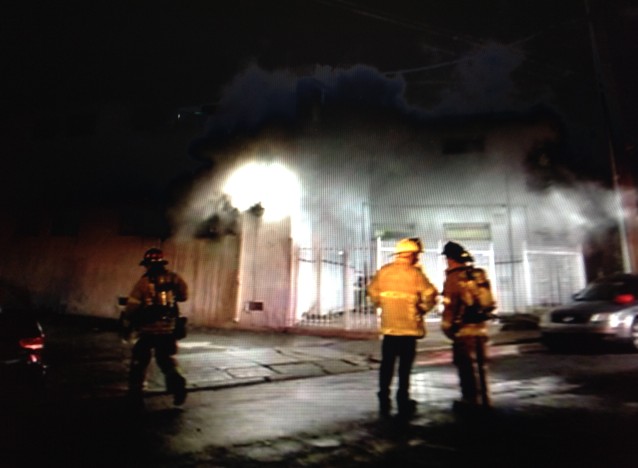 >
ConFire extinguished a first-floor apartment fire on Grant Street in Concord on Sunday night.
The blaze, located at 2761 Grant, started after an electrical outlet sparked and caused a nearby mattress to catch fire.
No injuries were reported, and the apartment suffered major damage.
Thanks to Craig Cannon for the picture!