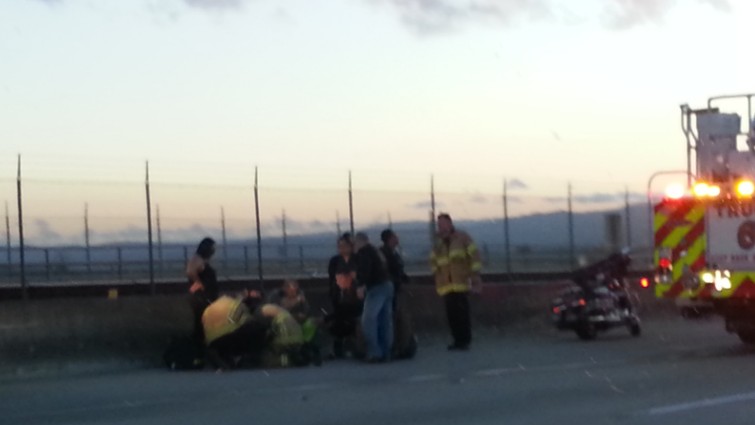 >
A motorcyclist was seriously injuried (but was conscious) during a crash on westbound highway-4 near Willow Pass Road on Saturday night.
The CHP says the man received major injuries, but was conscious when emergency crews arrived on scene.
It is unknown if any other vehicle was involved.
Thanks to Amy & Casey for the picture!