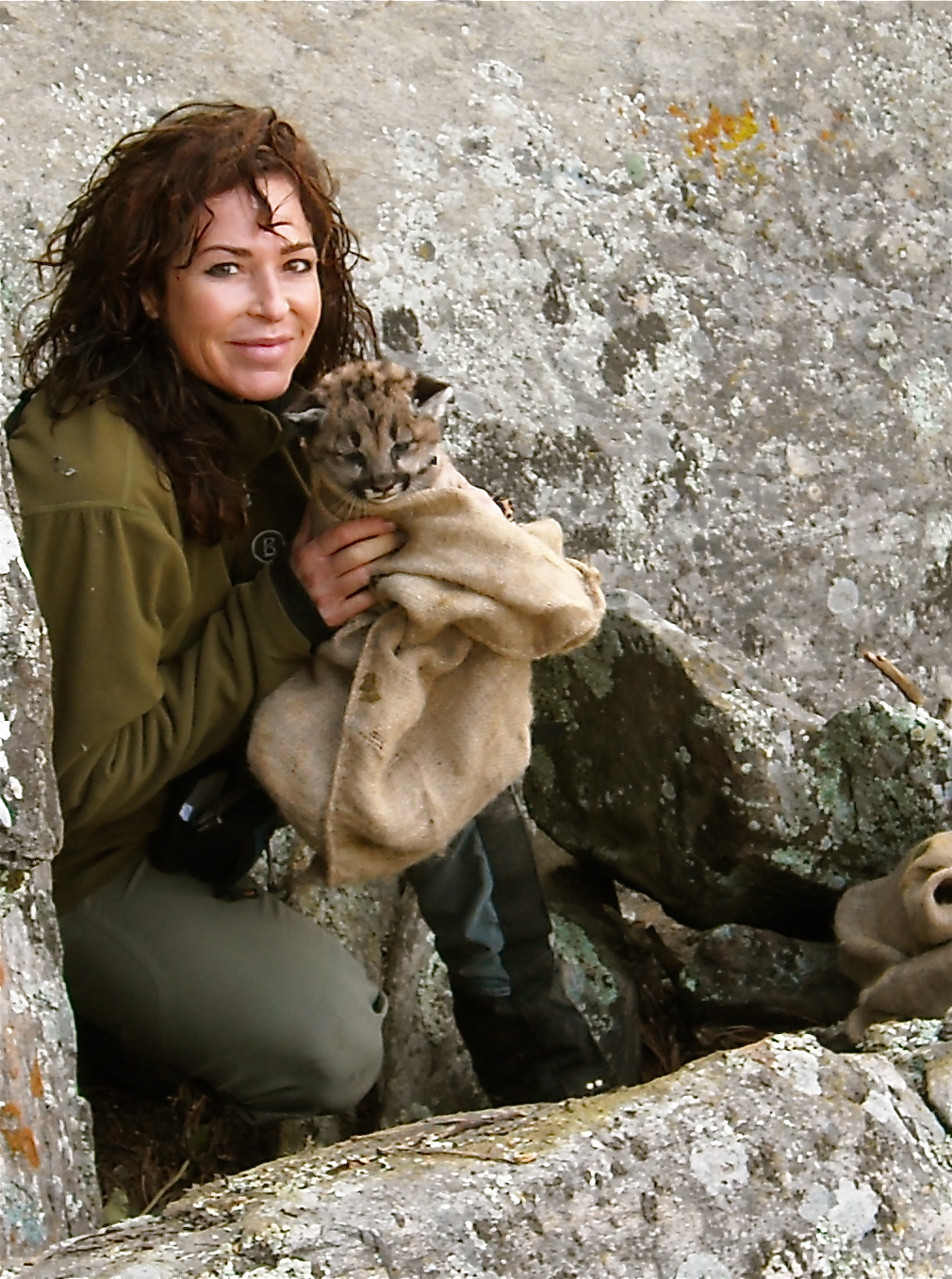 >
Big cat expert Zara McDonald headlines Lindsay Wildlife Museum's 'Living with Mountain Lions,' with an engaging, inspiring presentation about mountain lions and the work currently underway to study and protect them. Lindsay Wildlife Museum is sponsoring this event as part of its mission to educate people on how to respect and share the environment with wildlife.
A Bay Area native, McDonald is founder and Executive Director of Felidae Conservation Fund, whose local project, the Bay Area Puma Project, is the first large scale research, education and conservation program for mountain lions in and around the San Francisco Bay Area. These keystone predators (also called pumas and cougars) play a critical role in maintaining the health and biodiversity of Bay Area ecosystems. However, expansion of human populations causes increasing encounters and conflicts between humans and pumas, and growing tensions in local communities. McDonald discusses mountain lion ecology and history, the challenges of sharing the habitat with mountain lions, and offers essential tips for living and recreating without fear in puma habitat.
WHERE: Lindsay Wildlife Museum, 1931 First Ave., Walnut Creek, adjacent to Larkey Park.
WHEN: Wednesday, October 23, 7 p.m.
COST: $10/members, $15/non-members; pre-registration available at Lindsay Wildlife Museum.
For more information: Please call 925-627-2913 or visit Lindsay Wildlife Museum.