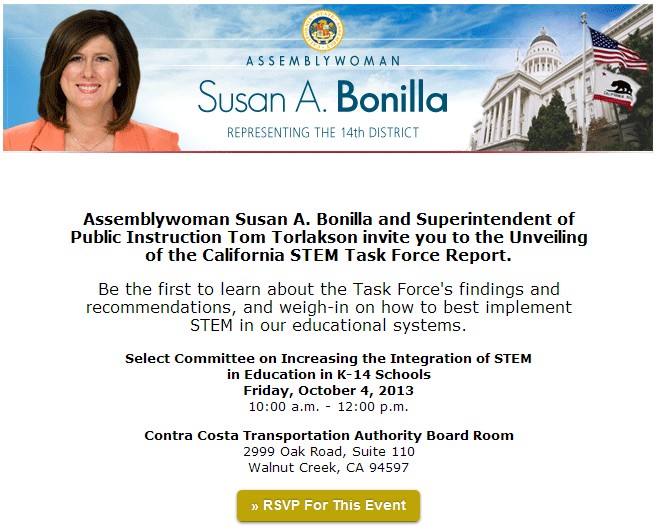 >
Assemblywoman Susan A. Bonilla and Superintendent of Public Instruction Tom Torlakson invite you to the Unveiling of the California STEM Task Force Report.
BACKGROUND ON STEM: On May 24, 2012, Torlakson and Bonilla convened 55 volunteers to become members of the Science, Technology, Engineering, and Mathematics (STEM) Task Force.
Co-chaired by Herb Brunkhorst and Susan Hackwood, the STEM Task Force members explored the status of STEM education in curriculum, instructional practices, professional learning, student testing, existing resources, and community and business partnership.
The Task Force members assessed the state's future needs, and will recommend a blueprint on how to improve teaching, learning, and equal access to STEM-related courses and careers for students in grades K-12.
To RSVP for the event, please click on the image shown above.