Great job to the Concord High School Marching Band, who won "The Nut" award for the best marching band at the Walnut Festival Twilight Parade held in Walnut Creek over the weekend.
And not only did they win the big award, but they also stayed late to clean-up the City of Walnut Creek (pictured below).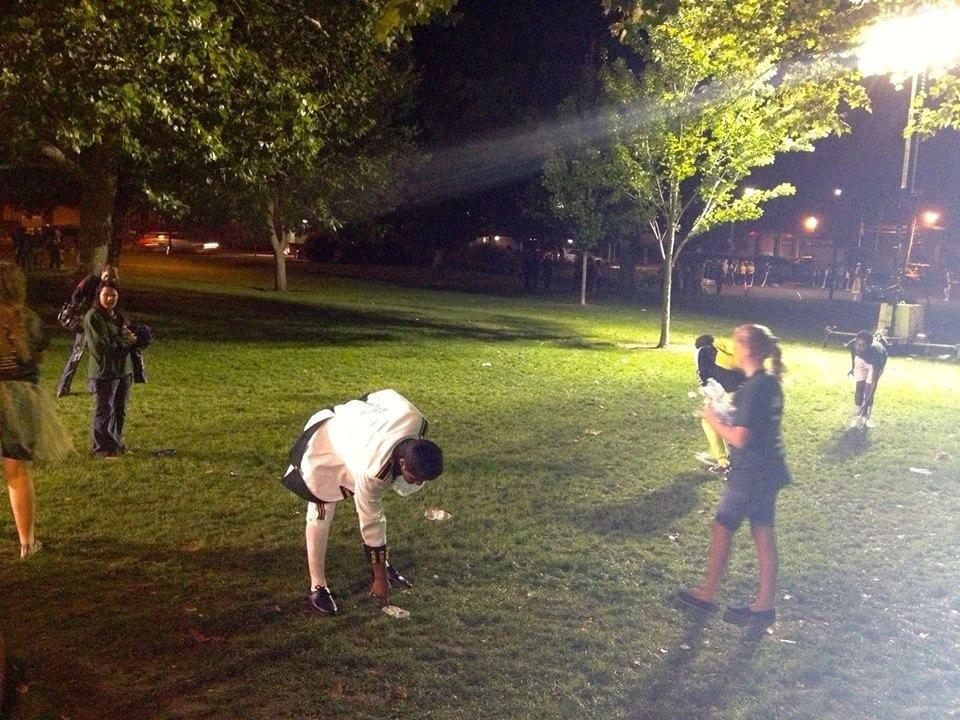 >
Great job, CHSMB!
Thanks to Cindy for the picture!