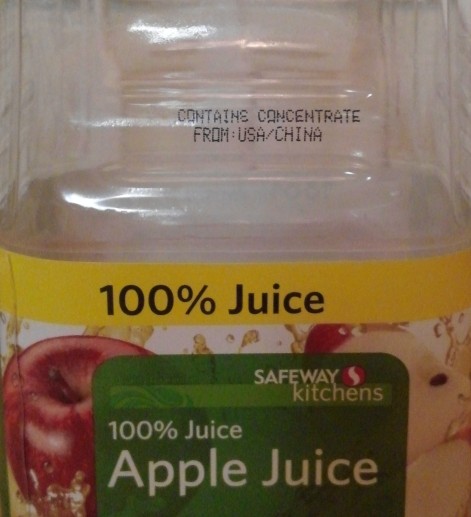 >
This bottle of Apple Juice came from Safeway, and as you can tell, it contains concentrate from the USA/China.
A little research on Google shows this is something that's not uncommon, because according to a USDA report, China accounts for 80% of the World's apple juice export market.
Have you noticed this on your apple juice containers? If so, what's your opinion?
Read more about this by clicking ON THIS LINK.