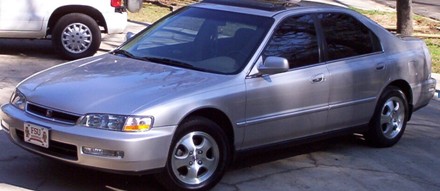 >
A Claycordian had his car stolen at Concord BART this week, and he's asking you to please keep your eyes out for it.
Here's the information:
The 1997 Honda Accord with a UCSF Alumni plate, license plate #3XBH962 was stolen at the Concord BART Station's covered garage on Sep. 11 2013.
If you see it, please call the police.