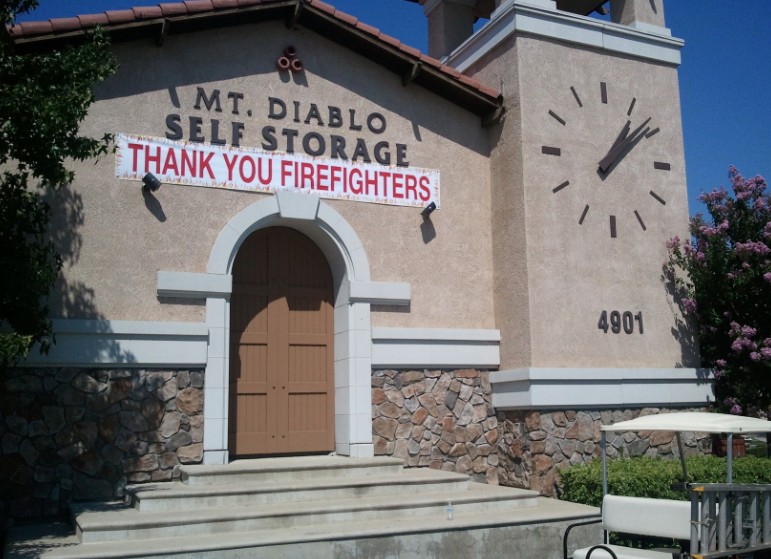 >
After one week, almost all the firefighters have left the scene of the Morgan Fire, which burned just over 3,000 acres in and around Mt. Diablo State Park.
Fire investigators have determined that target shooting in the area on Sunday caused the Morgan Fire.
In a statement released by Cal Fire, fire officials urged people living or visiting California to "be extra cautious with any activity that may cause a spark."
Mount Diablo State Park is on track to partially reopen on Monday, and crews are working to fix park trails and structures damaged in the blaze, according to park officials.
This sign pictured above was spotted on the Mt. Diablo Self Storage building on Ygnacio & Alberta in Concord.