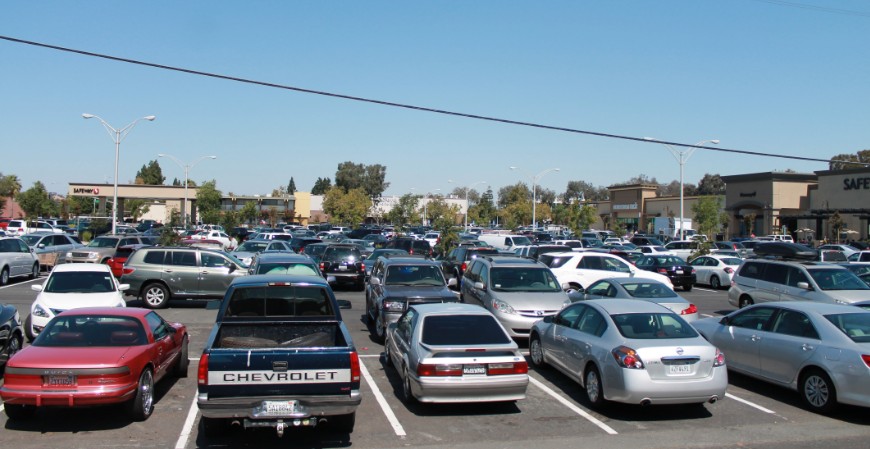 >
As we all know, the grand opening of the new Nordstrom Rack took place this past week, and according to the City of Pleasant Hill, "Many hundreds of shoppers lined up around the building to gain access to the 47,000 sq.ft. retail center. No parking or traffic flow issues were reported during the first day of shopping at the store."
That's the official word from the City of Pleasant Hill, but Claycordians who battled other shoppers to try and find a spot in the newly designed parking lot and rerouted gas station lines at the Safeway gas station tell a different story.
"That was almost like trying to navigate the mall parking lot during Christmas time."
Another one added….
"One of the gas station lines goes down the parking aisle and I had to wait 10 minutes to actually pull out of my spot because nobody wanted to lose their place in line to get gas".
And one more….
"OMG, that was possibly the worst parking lot experience I've ever dealt with. The gas station lines actually go down the parking lanes and when I accidentally went down one to try and get out of the parking lot I had to wait, but 20 minutes later I was out. Fortunately I wasn't in a huge hurry."
Did you go to the grand opening of the new Nordstrom Rack or did you try to get gas at Safeway the same day? If so, how was your experience?