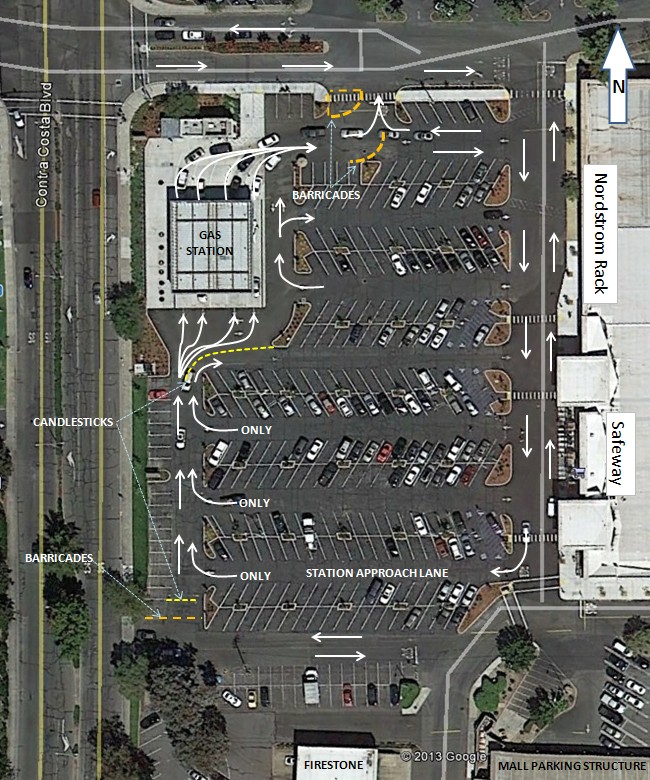 >
If you plan to visit the Safeway gas station on Contra Costa Blvd. in Pleasant Hill, you better be aware of the big changes they made regarding the way cars line up to wait for their turn at the pump.
As you can tell from the pictures, you now have to go into the station from the opposite direction.
Click on the google map for a much larger view of where you can and cannot drive as you approach the station.
This is especially important, because Nordstrom Rack is opening today, and this parking lot is about to get a lot more crowded.
Thanks to Paul for your fantastic work creating the map and taking the pictures of the new setup! It's very much appreciated!