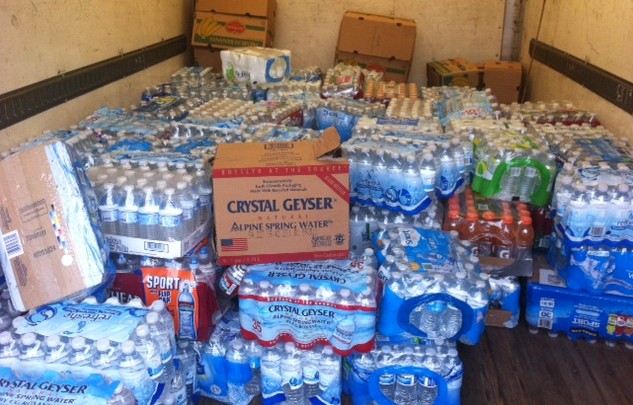 >
Just got this message from Lauri Vint at the Salvation Army Church at 2950 Clayton Road in Concord (near West Street).
Since you were kind enough to post for me a few months ago, and our community was so willing to help last time I asked, I thought I would make another appeal for some assistance.
After helping with the Morgan fire, we have a lot of water left in our truck. We are going to need the truck early tomorrow morning to pick up a food order. Unfortunately every volunteer we had scheduled today called in sick.
I'm hoping for a few people with muscles strong enough to lift a case of water, to help us off load the truck and move it to one of our other classrooms for storage. We're hoping we can get this done between now and 3:30 or 4:00 at the latest.
If enough people show up, this could be a very quick project. So if a volunteer wants to give a quick call to make sure we're still in need of help before driving over, they can call me at 925-676-6180 ext 10.
The Salvation Army spent countless hours helping with the Morgan Fire, so if you could help them out for just a few minutes, it would be so very much appreciated.
Thank you!
UPDATE, 3:04pm: No more volunteers are needed. Thank you all so much for lending a helping hand (and muscle).