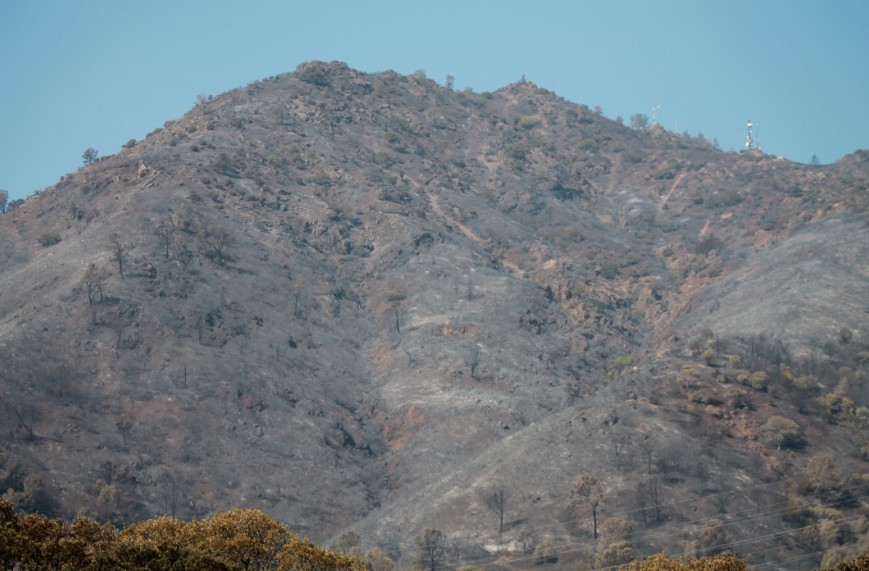 >
Here's the latest update on the Morgan Fire:
Acres Burned – Containment: 3,133 acres – 80% contained
Cause: Under Investigation
Cooperating Agencies: CAL FIRE, East Contra Costa Fire Protection District, Contra Costa Fire Protection District, San Ramon Valley Fire, East Bay Regional Parks, CALOES, CDCR, California State Parks, California Highway Patorl, CalTrans, Contra Costa County Sheriff's Department, Contra Costa Public Works, Clayton PD, PG&E, America Red Cross and the Salvation Army.
Total Fire Personnel: 1,164
Total Fire Engines: 95
Total Fire crews: 36
Total Airtankers: 4
Total Helicopters: 3
Total Dozers: 3
Total Water Tenders: 16
Conditions: Firefighters continue mopping up inside the fire containment lines. Demobilization of resources will continue. Fire resources are still in the communities so residents need to be aware and use caution when driving in the fire area.