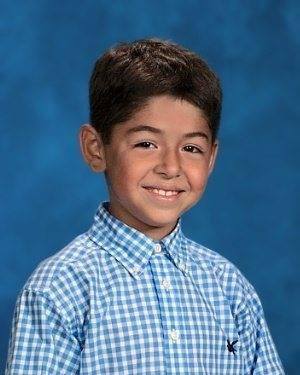 >
Sirous, the sweet little boy we told you about back in January who always had a smile on his face, has died.
Sirous had a rare form of brain cancer, and when he was diagnosed, doctors gave him six months to live. He lived for almost 10.
His family says "Our beloved Sirous left us & he is with his beloved GOD peacefully, world is less bright today! We will remember him for his bravery, courage, believe & love of god that he showed us in such a short life we were able to be part of it! We will miss you but you are in my, our heart forever!"
They added "Dear Friends, Thank you for your love and continued support during this difficult time. We would like everyone to know that services will be held this Thursday and Friday.
Thursday evening from 5-8pm – Viewing will be held at Oakmont Memorial Park & Mortuary Chapel, 2099 Reliez Valley Rd, Lafayette. Out of respect for Sirous and the family, please note that no pictures or video taping will be allowed.
On Friday morning at 10am, we will celebrate Sirous' life by holding funeral services at Valley Christian Center, 7500 Inspiration Dr, Dublin. The Burial will be held right after services at Oakmont Memorial Park & Mortuary.
A Celebration of Life for the community will be held in the near future. Details forthcoming. Thank you."
Please view his FACEBOOK PAGE more more pictures and information. He had the sweetest smile and even though he had brain cancer, you could tell he was full of life right up until the end.