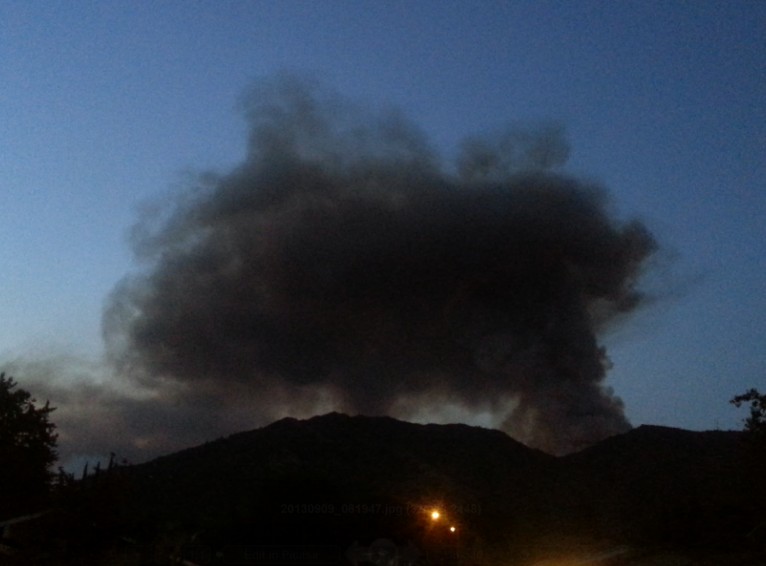 >
The fire on Morgan Territory Road & Mt. Diablo has grown to 1,500 acres, and is still only 10% contained as of 6am, according to fire officials.
Because of the ongoing fire hazard, evacuations have been ordered for additional areas to include Trail Ride Road, Russelmann Park Road, East Trail Road, Upper Trail Road and Lower Trail Road.
There are approximately 24 homes in those areas and most of the residents have already been evacuated by emergency personnel.
Earlier, evacuations were ordered for all residents and people on Oak Hill Lane, Curry Canyon Road and the Curry Point area.
The evacuation center is located at the Clayton Community Library at 6125 Clayton Road in Clayton.
Also, Marsh Creek Road is cloased at Regency Drive in Clayton on northwest side and Deer Valley Road to the southeast side, according to CalFire.
Stay tuned to Claycord.com for updates on the fire.
Thanks to Maria for the photo, which was taken just a few minutes ago.