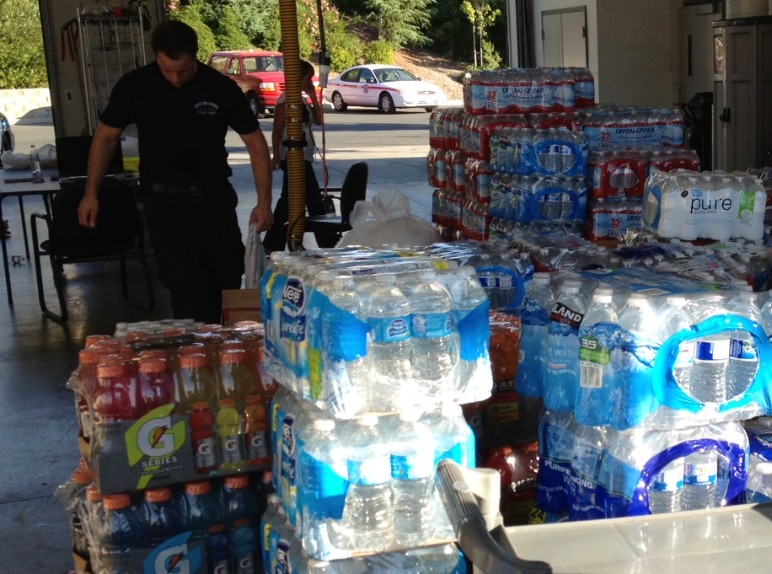 >
The following message is from the Clayton Police Chief Chris Thorsen:
Thanks so much to the Clayton Community for their generosity and HUGE heart of giving.
At this point we are overwhelmed with donations at Station 11.
We are working with the Fire Department to make arrangements to get the water food etc down to the troops coming off the fire line in Dublin.
We are so appreciative of the efforts, words can't express our feelings. At this point, we have enough to last for some time and are asking folks to give us time to move the supplies we currently have.
Claycord has shown their giving spirit!
Thanks to Chief Thorsen for the note, and thanks to all the Claycordians who stepped up to the plate when somebody needed you (like you always do).
Thanks to Rich for the picture, which was taken at fire station #11 a few minutes ago. All the donated items in Clayton are now being moved to Camp Parks in Dublin, where the firefighters will be resting when they get a chance.