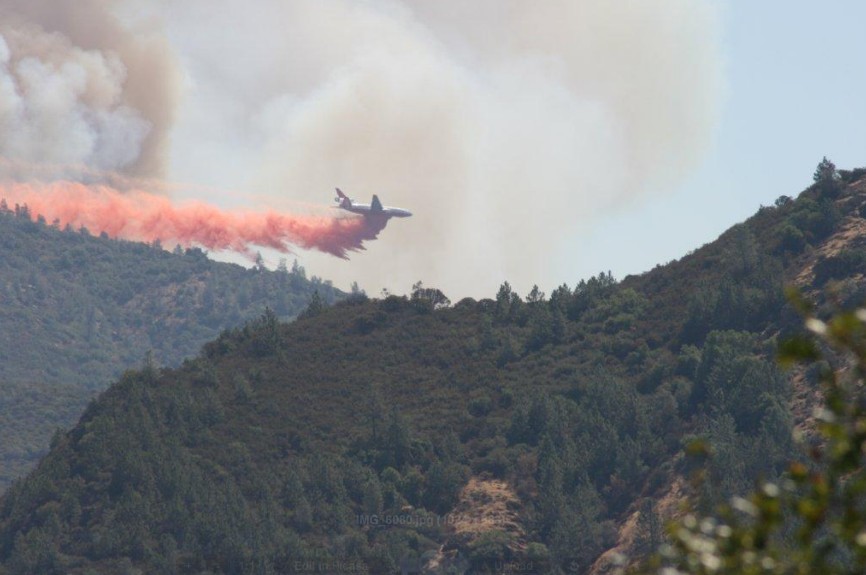 >
Firefighters continue to battle the wildfire on Mt. Diablo.
Over 700 fire personnel are working to extinguish this blaze on the mountain, where temperatures are currently in the mid-90′s.
Here are updated numbers on equipment & fire personnel on scene:
Total Fire Personnel: 705
Total Fire Engines: 85
Total Airtankers: 2
Total Helicopters: 3
Total Dozers: 11
Total Water Tenders: 6
ROAD CLOSURE UPDATE: Marsh Creek Road & Morgan Territory are still closed to everybody besides local residents. You must show photo ID if you want to get through. Marsh Creek is closed from Camino Diablo to Regency Road in Clayton. Morgan Territory Road is closed from Marsh Creek Road to Highland Road (Alameda County).
EVACUATION UPDATE: No more evacuations have been ordered. If one is ordered, we will immediately post the information on Claycord.com and on the Claycord.com Facebook page (www.facebook.com/claycord. Currently, 100 homes are threatened.
INJURY UPDATE: One firefighter has been injured, however, it's not life-threatening. Another one had to come off the mountain today due to the heat.
OTHER INFORMATION: If you'd like to help out, you can drop off water & snacks at ConFIRE Station #11 at 6500 Center St. in Clayton. The firefighters would greatly appreciate your help and support.
Also, although CalFire is saying the current acreage is 1,500 with 10% containment, we're hearing from firefighters that the total acreage could be over 3,000 with 30% containment. Either way, they still have a long road ahead of them, and they need all the support they can get.
Thanks to the anonymous Claycordian for the picture, and thanks to you for your support and for counting on Claycord.com to give you the latest news!
UPDATE, 2:50pm: According to Contra Costa Fire Protection District spokesman Robert Marshal, the blaze has grown to 3,718 acres.
The fire is 20% contained, Marshal said.