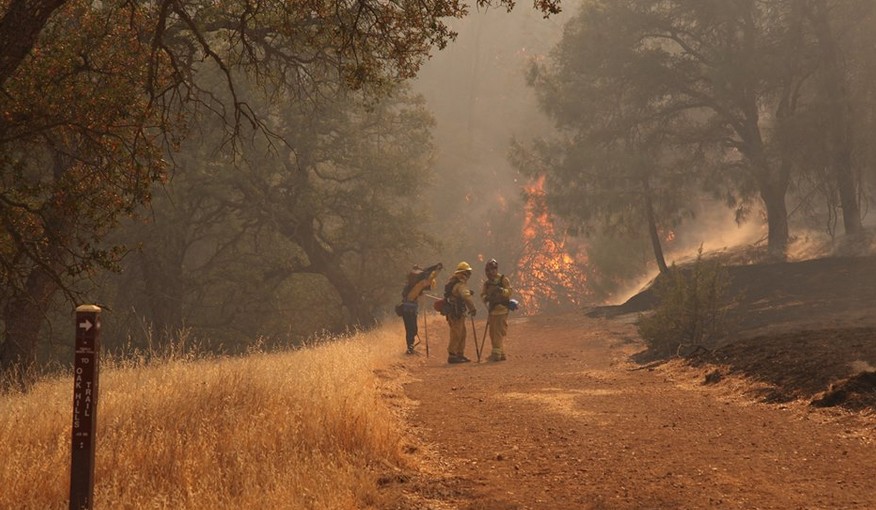 >
The fire on Morgan Territory Road in Clayton has now reached 800 acres, and is only 10% contained, according to CalFire.
Little spot fires are also burning on top of Mt. Diablo. Those fires were started by embers from the larger blaze.
Over 250 fire personnel are fighting the fire, and although evacuations have been ordered, no homes have burned.
Thanks to Phil for the photo and stay tuned for updates!