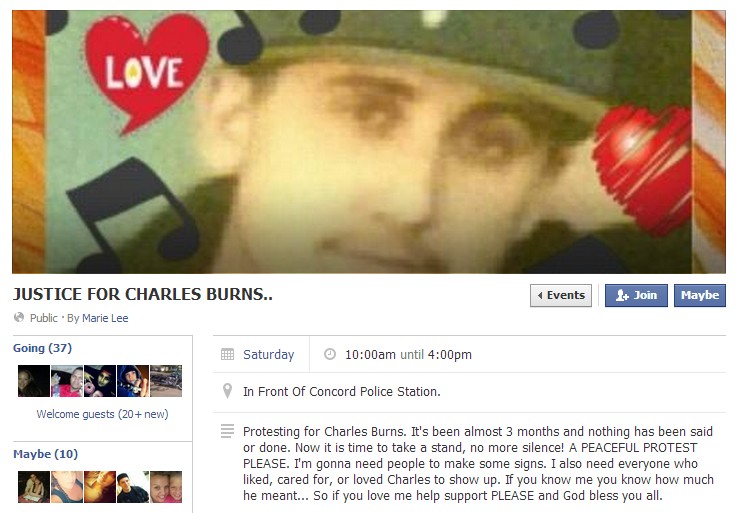 >
A group calling itself "Justice for Charles Burns" is planning a peaceful protest in front of the Concord Police Station on Galindo Street between 10am-4pm on Saturday September 7th.
Burns, 21, of Bay Point, was shot and killed by Concord Police in May while they were serving a search warrant at a home in the City of Antioch, police said.
While police were watching the house, Burns allegedly came out and got into a car driven by another 21-year-old Bay Point man.
Officers say they tried to contact Burns to serve the warrant, but the driver of the car allegedly drove off and rammed an occupied police vehicle.
The Contra Costa District Attorney's Office says as Burns exited the vehicle and was running away from the scene, he turned toward the officers and jammed his hand down the front of his pants, ignoring officers' commands to put his hands up. He was shot several times and died on scene.
The attorney for the family of Charles Burns claims officers didn't have a warrant, and says no police vehicle was ever rammed during the incident, and adds that Burns was unarmed at the time of the shooting.
The Contra Costa District Attorney's Office is investigating the Officer Involved Shooting.