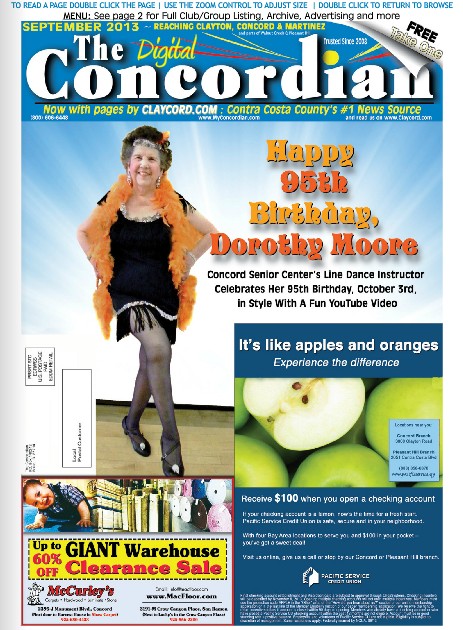 >
The latest edition of The Concordian newspaper hit mailboxes in Clayton & business shelves around Claycord this week!
Several positive stories are featured, including one about a 95-year-old line dance instructor.
If you missed it, you can READ THE NEW DIGITAL VERSION OF THE CONCORDIAN ONLINE (check out the new website!) by clicking on the image above!
As we previously told you, Claycord.com is excited to announce the addition of The Concordian newspaper to our site. For your viewing pleasure, we will be posting The Concordian on our site every month, and will have an easy link labeled "The Concordian" on the top of Claycord.com with access to the archives and the latest edition.
Claycord has purchased pages in The Concordian, and we'll be posting positive news and information from our community on our pages, and we'll also be making portions of our pages available for advertising.
If you own a business and would like to take advantage of this exciting offer, email david@claycord.com for details.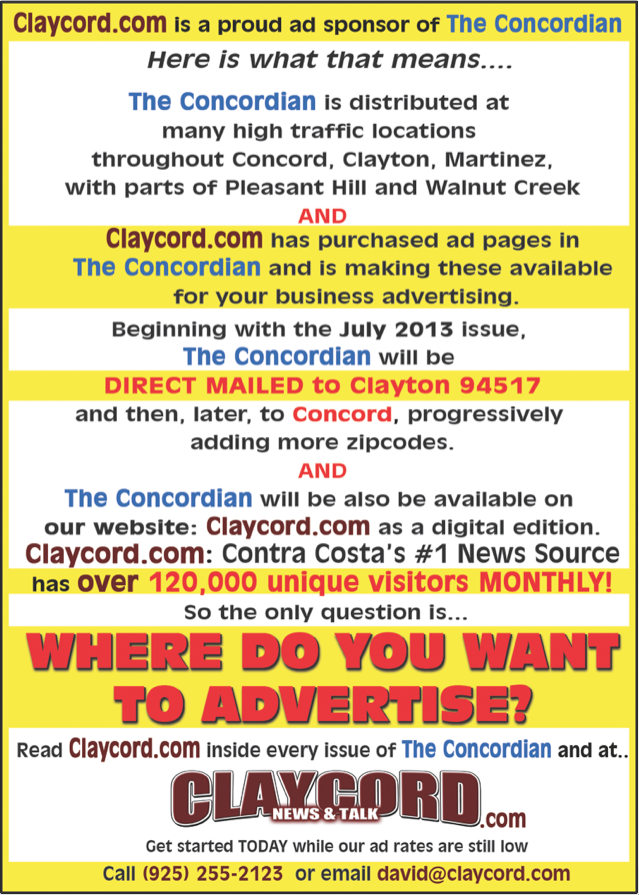 >
If you don't want to advertise, and you just want to read The Concordian, you can pick it up at most businesses throughout Clayton & Concord, or you can read it online by clicking ON THIS LINK.
Enjoy, and thanks for reading!