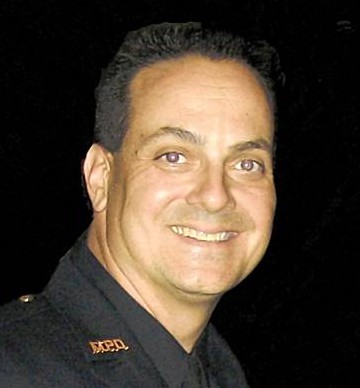 >
On September 6, 2013, the Martinez Police Department will host a flag raising and remembrance ceremony to honor Sgt. Paul A. Starzyk, who as we all know, was killed in the line of duty almost five-years ago, on September 6, 2008 during a domestic violence call. Martinez resident Catalina Torres was also killed that day.
This event is being held to honor Sgt. Starzyk, and also to show support for the entire Starzyk Family.
The agenda includes a Flag Raising Ceremony, display of photos, letters and cards in the council chambers. Additionally, there will be bagels and coffee in the council chambers for attendees.
7:20 a.m. – Uniformed personnel form up in front of the fountain near the flag pole
7:30 a.m. – Honor Guard to present flag at half staff in front of City Hall
7:40 – 8:30 a.m.- Council Chambers display of photos, letters and cards. Bagels and coffee.
Rest in Peace, Sgt. Starzyk and Catalina Torres.