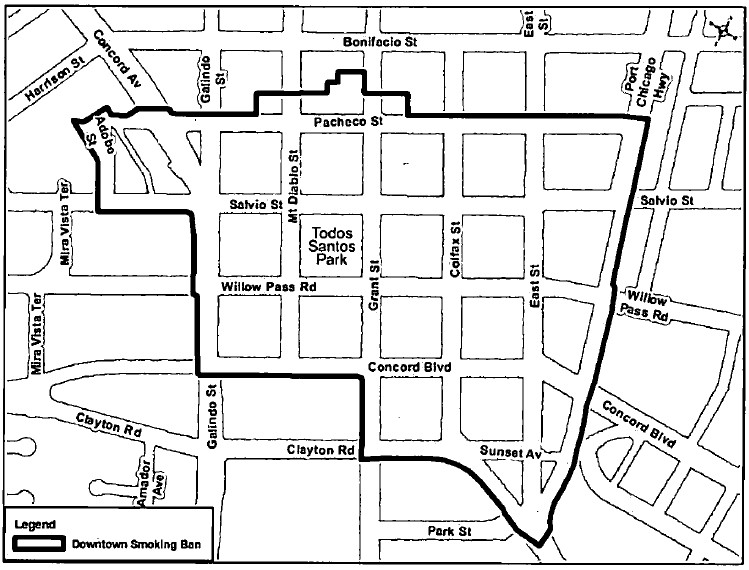 >
The smoking ban in Downtown Concord has been expanded (as of August 22nd).
It is now illegal to smoke for several blocks in and around Todos Santos Plaza in Downtown Concord, and most of you might not have realized, but that ban also includes e-cigarettes.

>
You could be fined anywhere from $100 (first violation) – $500 (third violation) if you're caught smoking in the highlighted area shown in the map above.