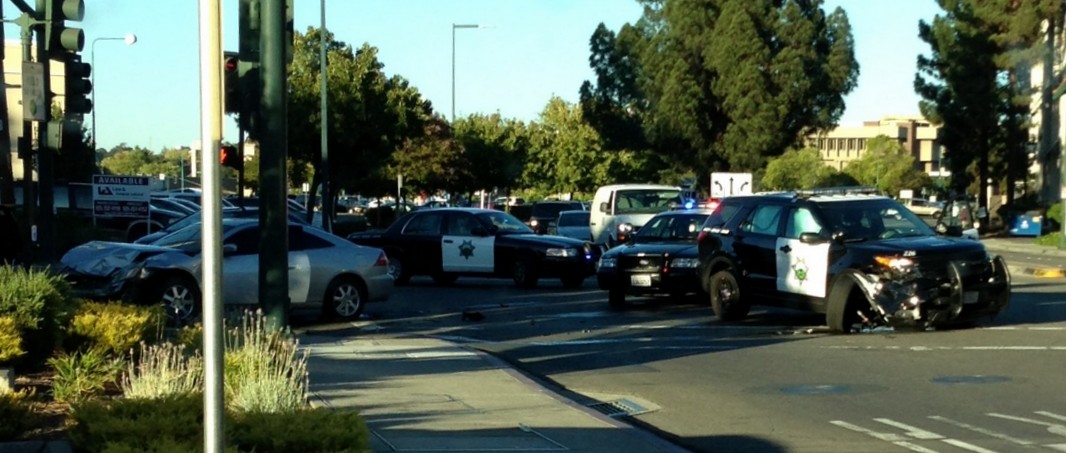 >
A Walnut Creek Police Officer received minor injuries after a vehicle ran a red light and broadsided the officer at Olympic & Alpine on Tuesday evening, according to the Walnut Creek Police.
The officer is expected to fully recover.
The CHP is investigating the crash since a Police Officer was involved.
Thanks to Brandi for the picture!