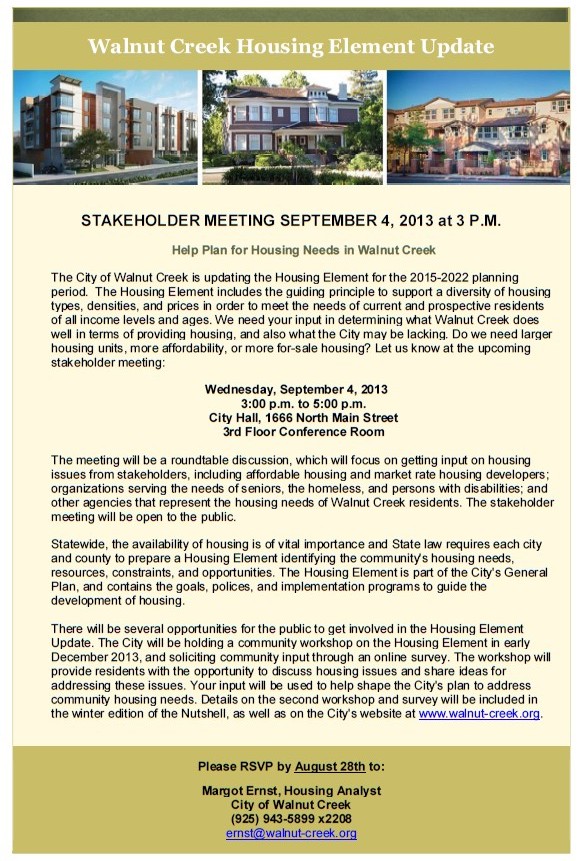 >
The City of Walnut Creek is updating the Housing Element for the 2015-2022 planning period. The Housing Element includes the guiding principle to support a diversity of housing types, densities, and prices in order to meet the needs of current and prospective residents of all income levels and ages.
The City of Walnut Creek wants your input in determining what Walnut Creek does well in terms of providing housing, and also what the City may be lacking. Do they need larger housing units, more affordability, or more for-sale housing? Let them know at the upcoming stakeholder meeting.
View the picture above for all the information on the meeting.