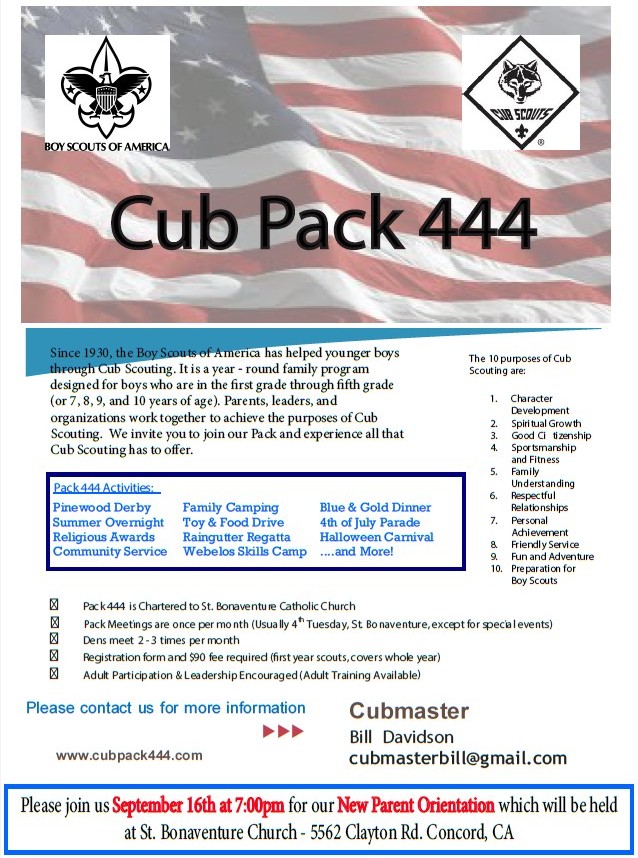 >
Cub Scout Pack 444, which meets at St. Bonaventure on Clayton Road (on the Clayton/Concord border) is having a "New Parent Orientation" on September 16th at 7:00pm at St. Bonaventure.
Cubmaster Bill Davidson says the upcoming New Parent Orientation will give parents of children an opportunity to come down and learn about Cub Pack 444 with no obligation to sign up.
Davidson says the Cub Pack has several fun activities each year, and it also gives the kids a great place to make new friends, and to learn about citizenship and civic responsibility.
For more information on the program, please email cubmasterbill@gmail.com.