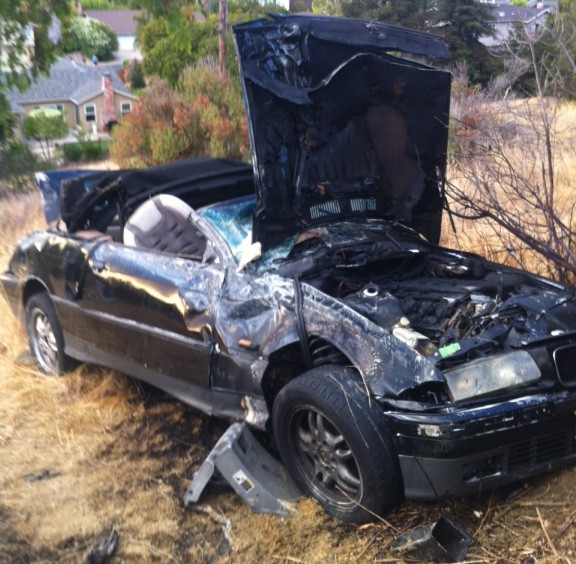 >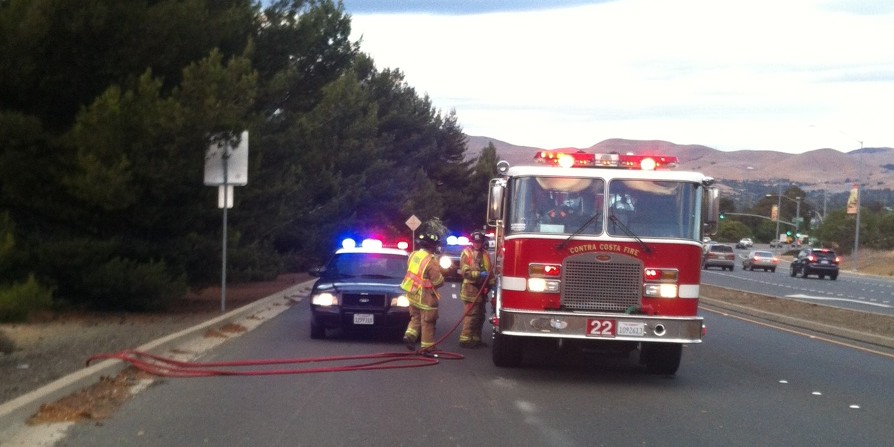 >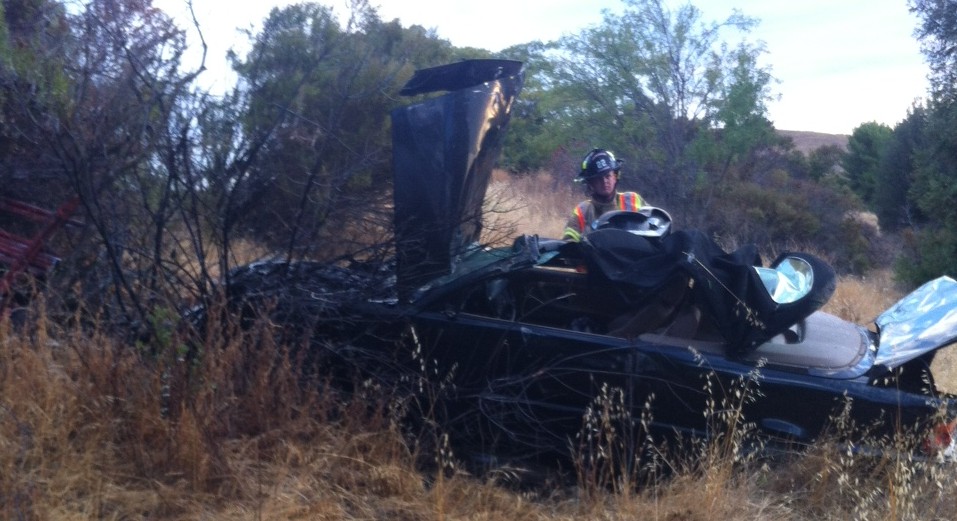 >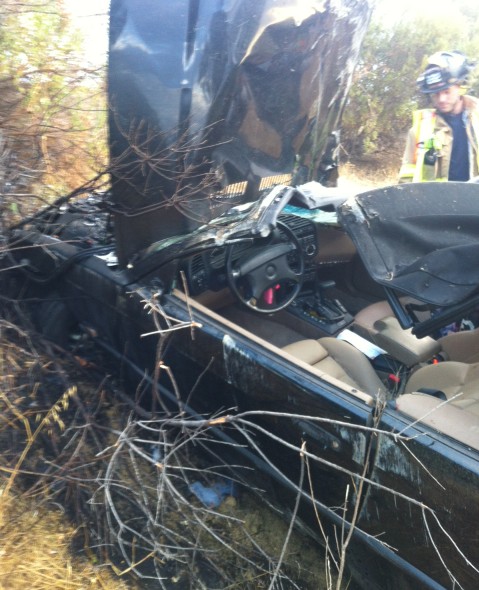 >
Two people suffered injuries after their vehicle went over the embankment on Ygnacio, near Cowell Road in Concord on Sunday night at about 7pm.
A witness to the crash sent a statement to Claycord.com saying a "female passenger was pulled out by a Concord PD officer, she sustained moderate injuries. The male driver, with Minor injuries was up and walking at the scene. Bystanders say vehicle was traveling Eastbound at approx. 70-80 mph when it crossed the center divide and began to roll over. Contra Costa Fire/AMR provided medical care for both patients and an additional ConFIRE unit assisted with the extinguishing of the car/grass fire started by the crash."
Concord Police tell Claycord.com the investigation is ongoing, but do confirm that preliminary reports indicate speed may have been a factor. They say nobody suffered any life-threatening injuries.
Also, a helicopter circled the area a few times, however, it was not used to transport anybody to the hospital.
Thanks to the anonymous Claycordian for the pictures and information.