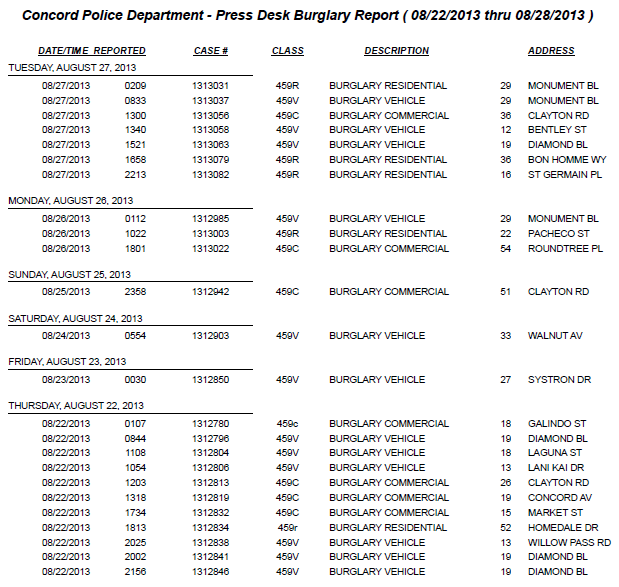 >
Click on the photo above for a much larger view of the burglary report.
This week, Concord had 24 burglaries. The week before, Concord had 16, and before that, Concord had 9 burglaries.
The last two numbers in each address have been deleted to respect the privacy of the victim(s).
According to the Concord Police, the report shown above might not include burglaries that are still under investigation.