Josh Reddick, the right-fielding gold-glover for the Oakland A's took fans on a surprise scavenger hunt throughout the City of Walnut Creek late Thursday night and early Friday morning.
Reddick, who is currently on the disabled list with a wrist injury, posted a message on his twitter account (@joshreddick16), saying….

>
And of course, some had to questions the safety of choosing Walnut Creek….

>
And they also had to wonder whether or not he was just joking….

>
Reddick then posted several clues throughout the next two hours….

>

>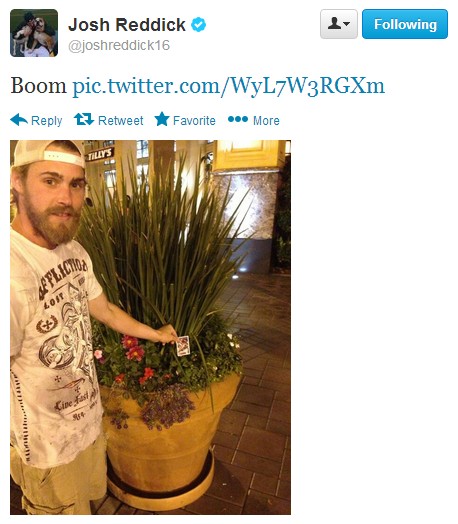 >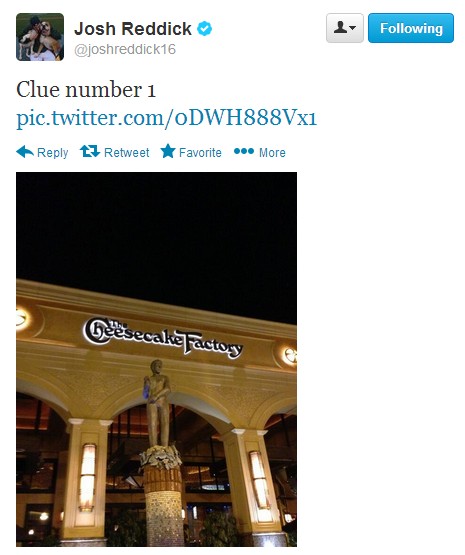 >
There were a lot of happy fans….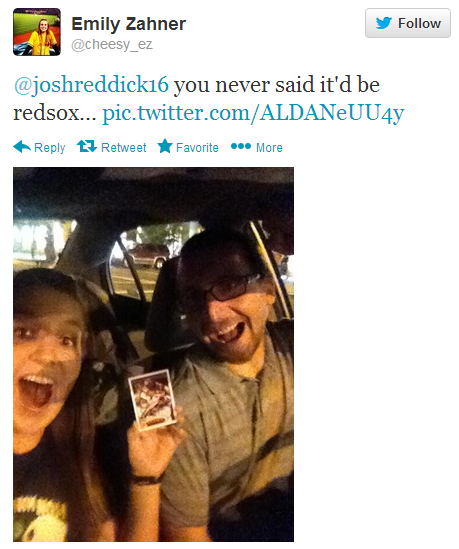 >
And it seems like Reddick had fun in Downtown Walnut Creek….

>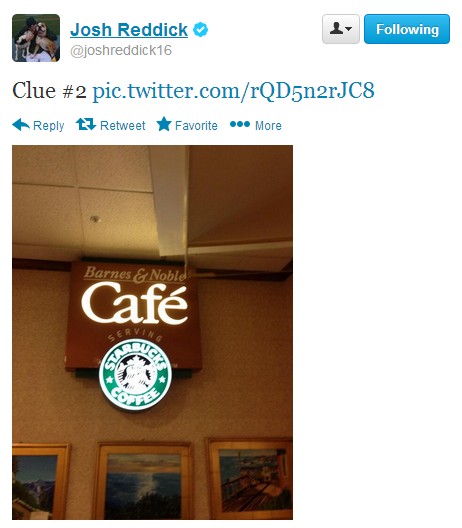 >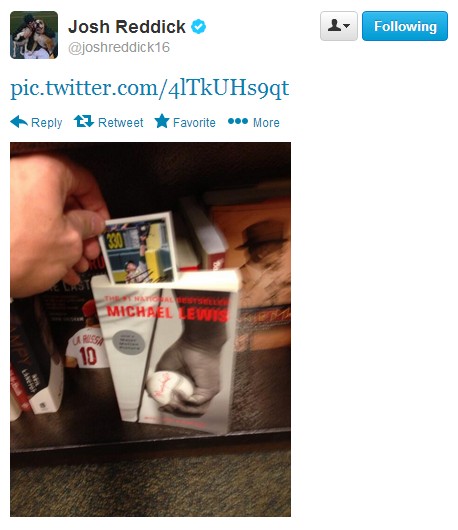 >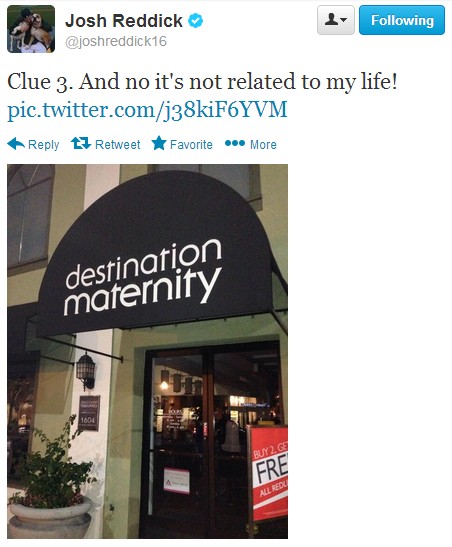 >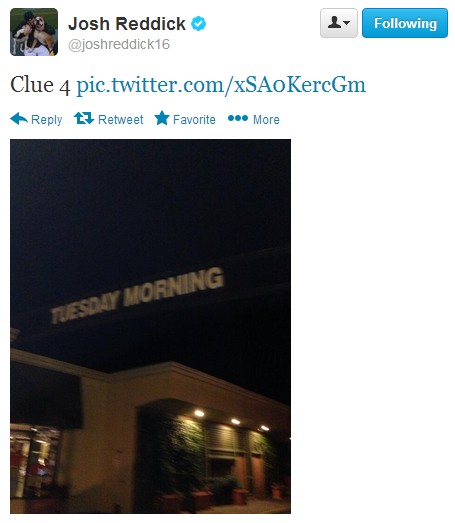 >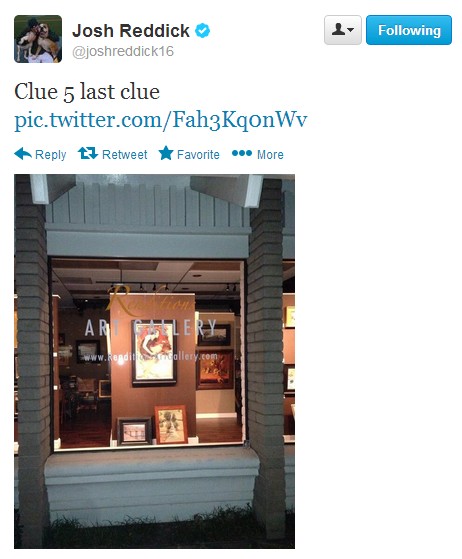 >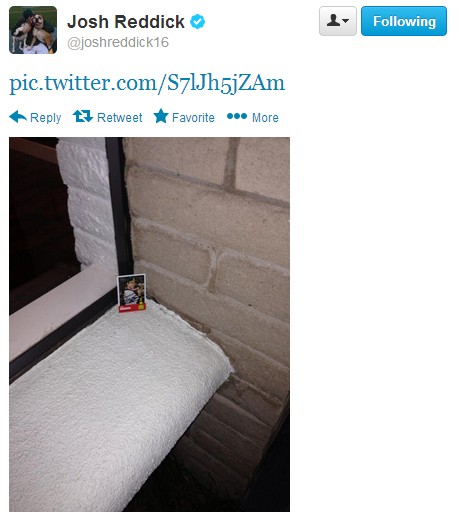 >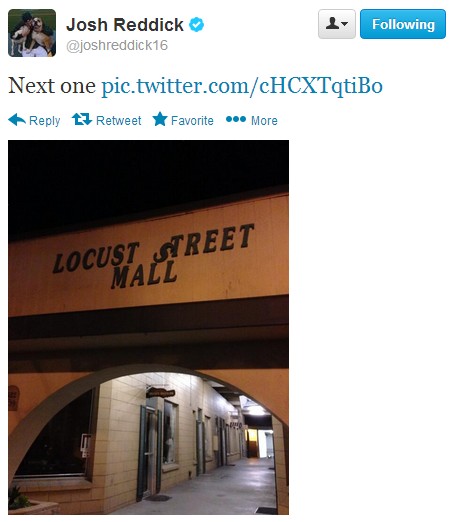 >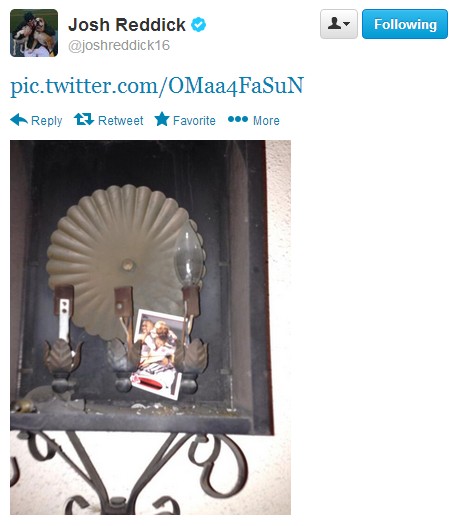 >

>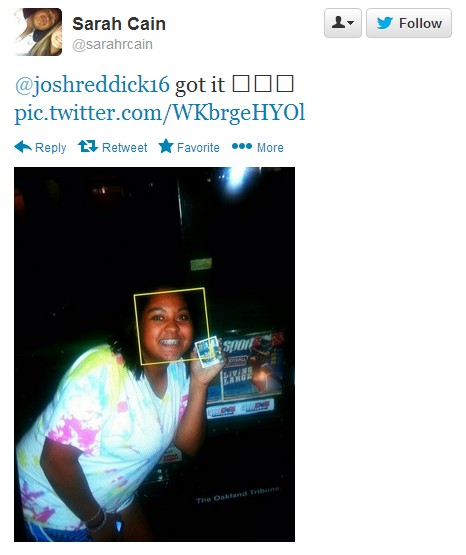 >

>

>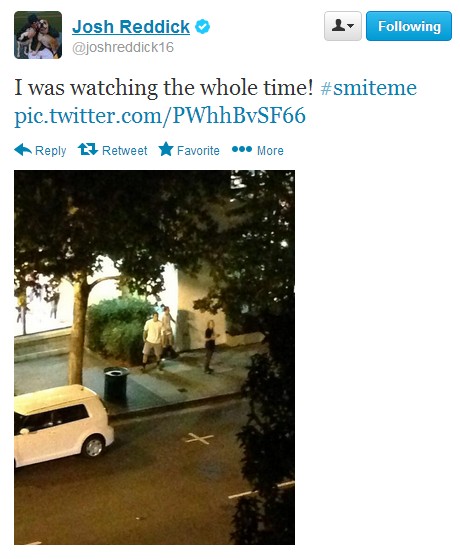 >
Here's the last, and probably best tweet of the night by Reddick….

>
Even if you're not an A's fan, you gotta love this guy.