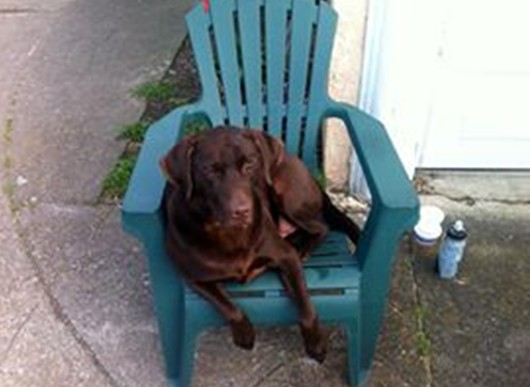 >
Has anybody seen Kona?
He's a very friendly five-year-old Chocolate Lab who got out at about 10am today near Solano Way in Concord, and hasn't been seen since.
If you've seen him, or know where he is, please email news@claycord.com and we'll get you in touch with his owner.
Thanks!
UPDATE: Kona is back home!