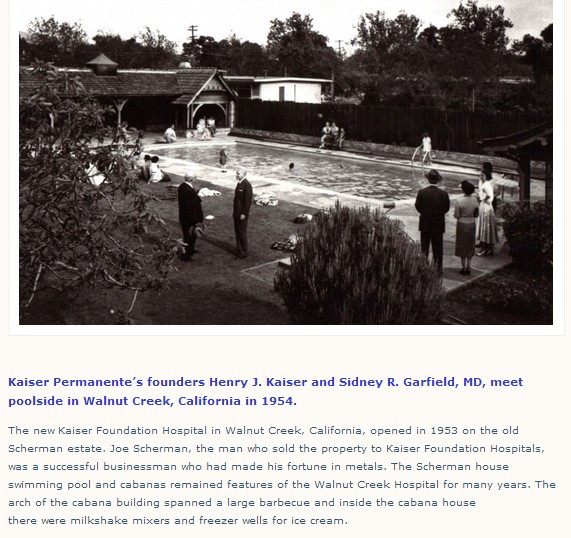 >
This is one of the greatest historical videos that we've ever featured on Claycord.
The video promotes Kaiser Hospital in Walnut Creek, in 1953′ish! The hospital has x-ray machines, a pool, ashtrays & baby drawers (times sure have changed).
Although the video doesn't mention the words "Walnut Creek", you can tell it's Walnut Creek by matching up the picture of the pool shown below the video with the pool in the video, and also, the image Henry Kaiser holds up in the beginning of the video is exactly how Kaiser in Walnut Creek used to look.
Enjoy, and thanks to Jason for passing along this great piece of Claycord history.
video: courtesy of http://archive.org/details/DreamHos1950
photo: courtesy of http://kaiserpermanentehistory.org/tag/swimming-pool/