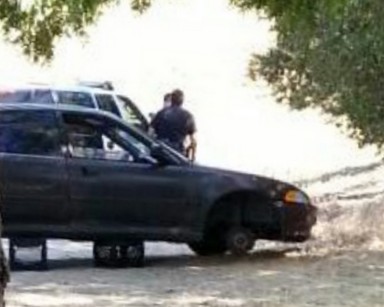 >
This message (and pictured above) came from a Claycordian who wanted to send her fellow citizens a note about something she saw at Castle Rock Park in Walnut Creek.
I finished my hike around 4pm and came out to see this right next to my car. I'm not sure whether this happened while the person was parked there to go hike or use the park, or if the car was stolen and then stripped here.
Either way, this is a reminder to all of us to be more vigilant and aware of what's going on around us. If you see someone vandalizing, breaking in, or stealing something from somebody, take a few minutes from your day and report it!
Wouldn't you hope someone would do the same for you? Budget cuts mean fewer forces on the streets, and we as neighbors should help each other out!
Great note, thanks for the reminder!