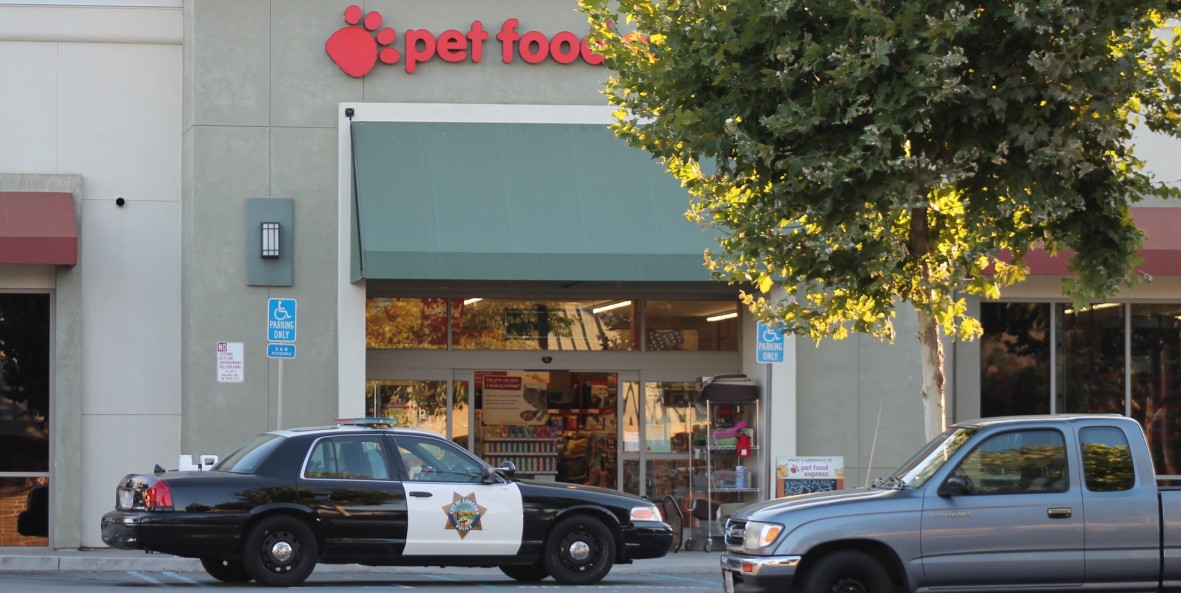 >
Concord Police are investigating two robberies tonight, which are believed to have been committed by the same man who robbed Sally's Beauty Supply & Yogurt Shack in Concord on August 17th.
Tonight's robberies occurred at Pet Food Express in the Clayton Valley Shopping Center on Ygnacio Valley Road, and the UPS Store in the Vineyard Shopping Center (KMart Shopping Center) on Clayton Road. The Pet Food Express robbery happened just after 6pm, and the UPS Store robbery happened at about 6:30.
The suspect is described as a white male adult with a bushy gray mustache. Witnesses say he looked homeless, and he also had a gun.
Thanks to "Flash" for the picture!