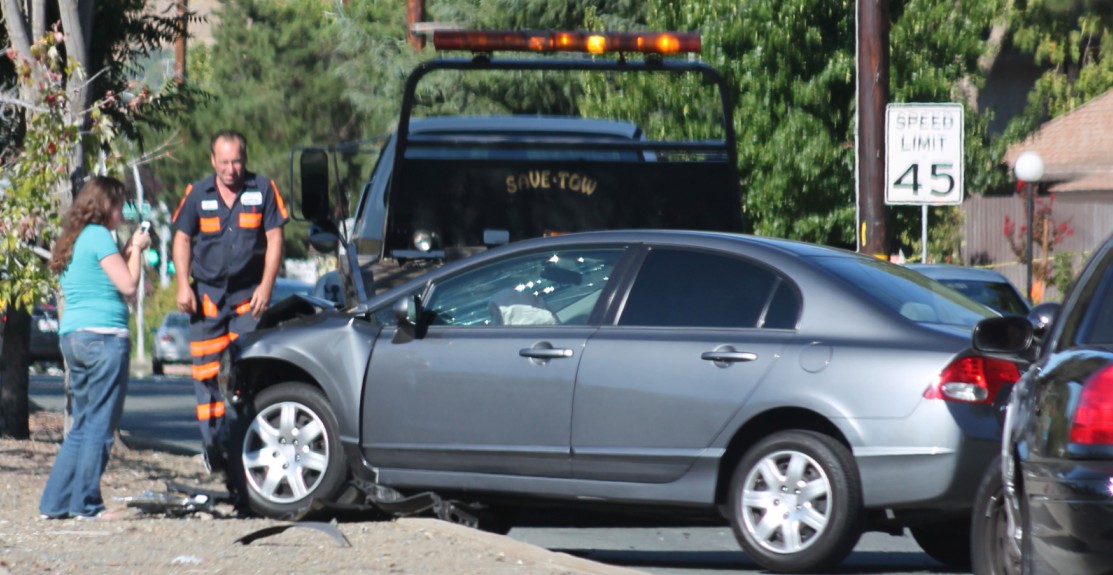 >
No major injuries were reported after a two-vehicle collision on Ygnacio Valley Rd. near Michigan Blvd. in Concord on Wednesday afternoon.
Details on the crash haven't been released, but the vehicle in the photo had front-end damage, and the other vehicle had major damage on the back bumper.
Thanks to "Large Marge" for sending the picture to news@claycord.com!