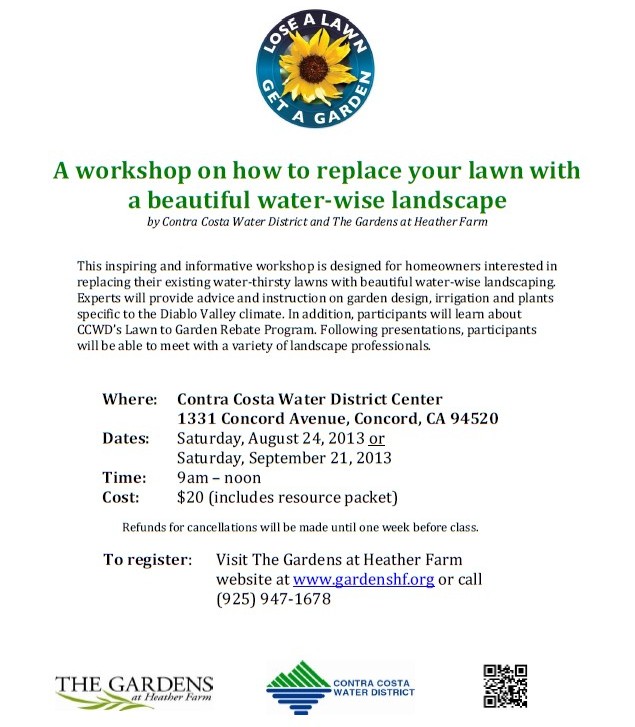 >
The following note is from The Garden Girl of Claycord, Nicole Hackett:
Dear Claycord Readers,
Our Contra Costa Water District has organized a workshop at the Gardens at Heather Farms Park in Walnut Creek.
The focus of this workshop is to give interested garden lovers the inspiration and information they need to create a beautiful, water-wise landscape.
The theme of this workshop is "Lose Your Lawn".
Topics covered during the workshop will include design, irrigation and plant selection. This workshop takes place Saturday the 24th of August and again in September.
The speaker for the August workshop is Kelly Marshall. Kelly is a professional Landscape Designer with a passion for gardening. Lawn-less landscapes have come along way, and are far more appealing than ever before.
This workshop will surely get your gardening gears moving. If you are unhappy caring for your water hungry, fertilizer needy lawn, you should consider attending.
Refer to the poster for registration and fee information.
Thank you,
Nicole Hackett