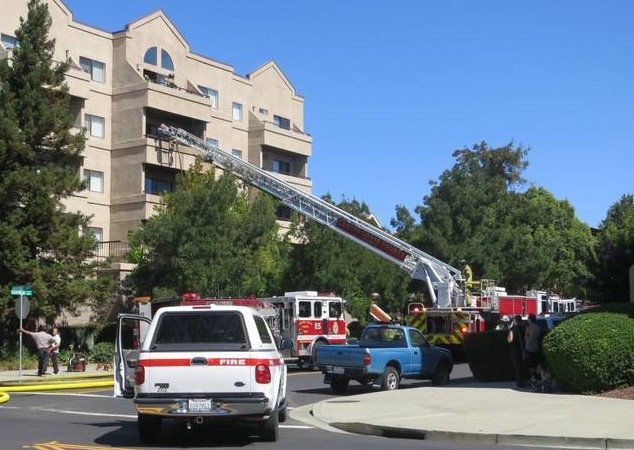 >
Fire sprinklers saved an apartment today on Broadway St. in Downtown Concord, according to the Contra Costa County Fire Protection District (ConFIRE).
ConFIRE says truck 6 from Concord was the first unit to arrive at about 11am and found smoke from a 6th floor balcony and some flames.
The sprinklers came on, and were able to keep the fire from causing significant damage to the apartment.
The fire was most likely caused by embers from a BBQ, ConFIRE said.
No injuries were reported.
Thanks to Chaz for the photo!