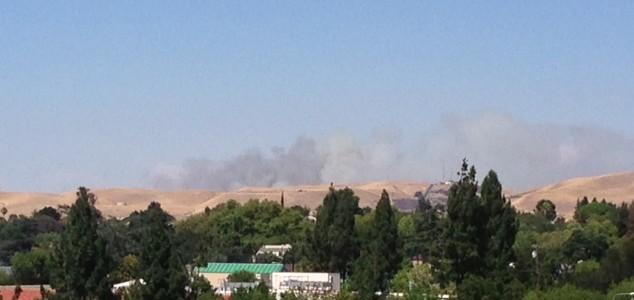 >
There's a vegetation fire burning on the property of the Concord Naval Weapons Station.
The blaze is near Bay Point, and is not threatening any structures.
No injuries have been reported, and there's no word yet on the cause.
Thanks to Laura for the picture!
UPDATE 4:25pm: The blaze has grown to 60 acres, and is being fueled by the wind. No structures are threatened at this time.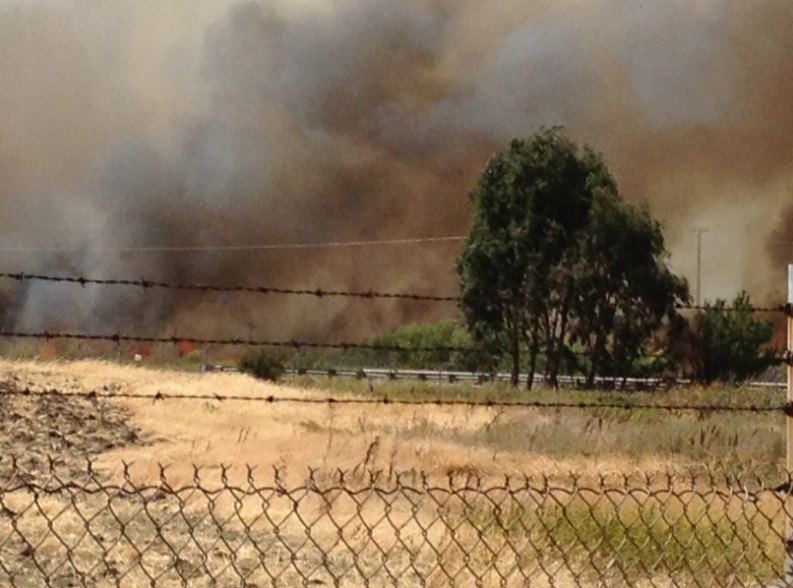 >
Thanks to Chris for the picture shown above!