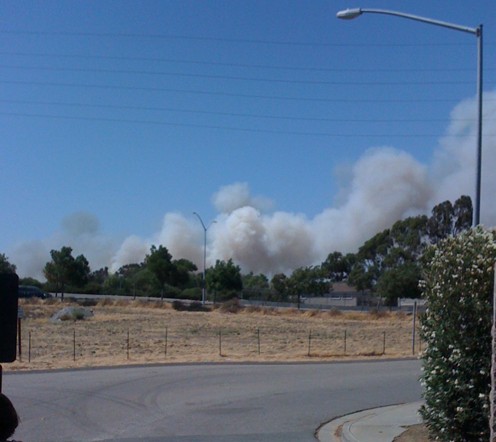 >
A fast-moving three-alarm vegetation fire on the property of the Concord Naval Weapons Station has grown to 120-acres, according to ConFIRE.
No structures are threatened by the fire, and smoke can be seen from miles away.
No injuries have been reported, and there's no word yet on the cause of the fire.
The good news is that it's 90% contained, so it should be extinguished soon.
Thanks to Corina for the picture!