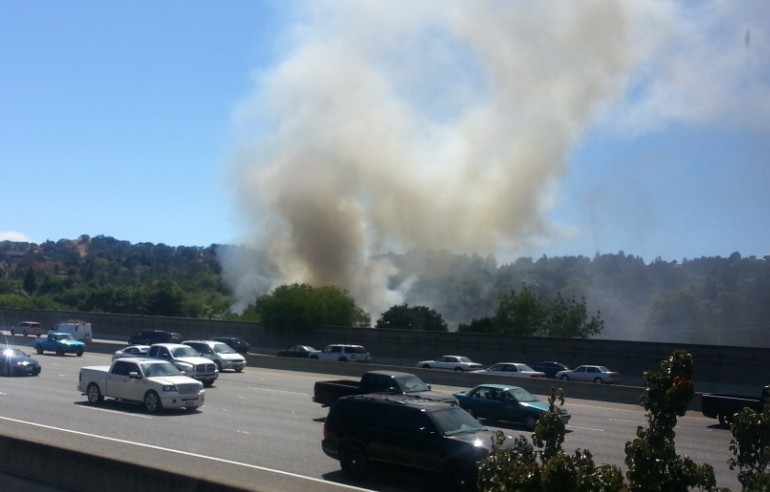 >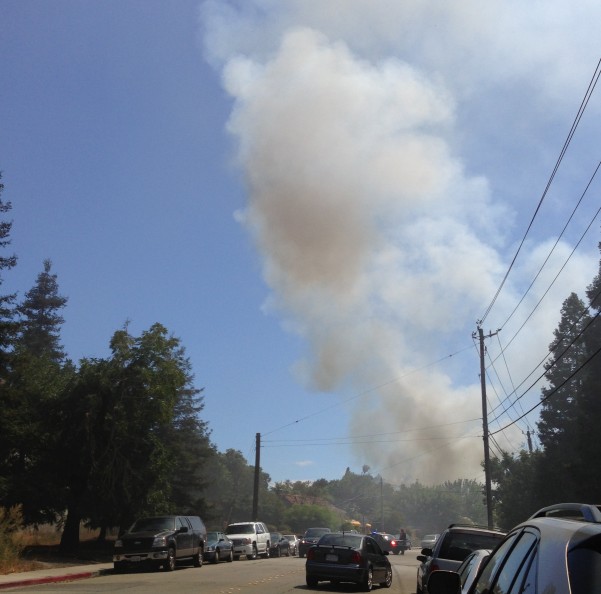 >
A woman has been rescued from a burning home in Walnut Creek.
The structure fire is in the area of Buena Vista Ave. & Parkside Dr.
When firefighters arrived at about 3pm today, they heard the woman screaming from inside the home, and ended up rescuing her just a few seconds later.
A second-alarm has been called for additional medical needs.
It is unknown how serious any injuries are, but we'll keep you updated.
Thanks to Paul for the information. Also, thanks to Vic M. for the top picture and thanks to Angelina for the picture on the bottom!
UPDATE, 3:28pm: The fire is now under control.