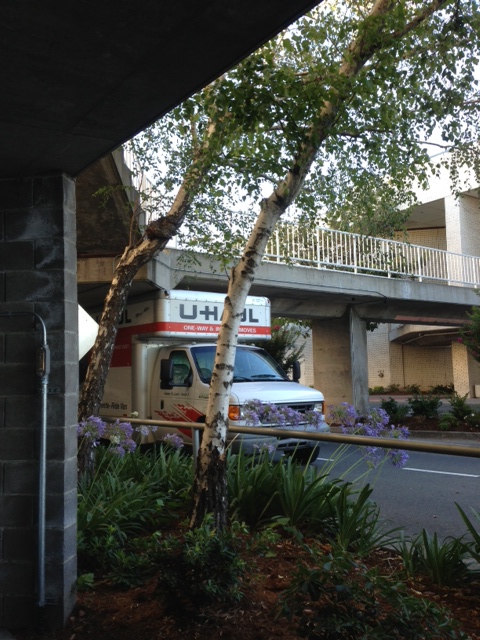 >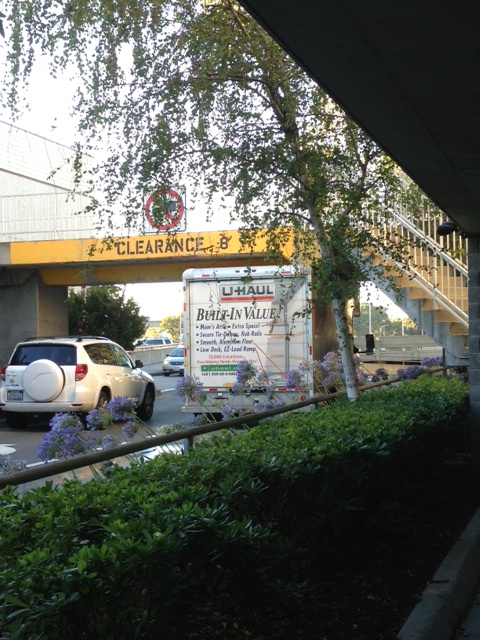 >
Robert in Concord sent us these pictures of a U-Haul truck that was stuck under the Sunvalley Mall bridge from the parking garage to Macy's.
Here's what Robert had to say about the incident….
The last time I submitted something for Claycord.com, I had found a box truck trying to fit its way under the bridge at the Sunvalley Mall.
Well, as luck would have it, I happen to be walking out of the Macy's and caught it again!
I guess the CLEARANCE 8′ doesn't quite stand out as much as needed as this seems to be a yearly photo.
Oops. Hope they have insurance!
Thanks to Robert in Concord for the pictures!