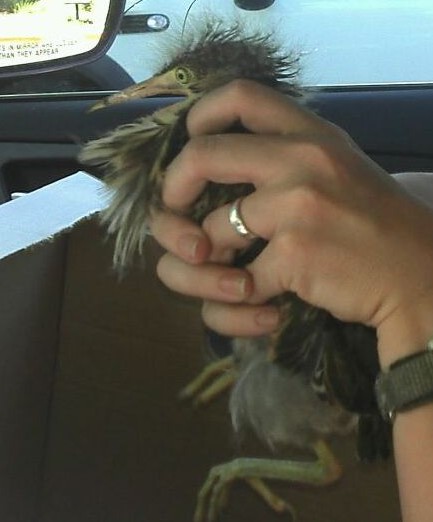 >
This baby bird was rescued after it fell from its nest in Todos Santos Plaza on Saturday afternoon.
We caught this baby Green Heron in downtown Concord right by Todos Santos and Peet's Coffee. This one apparently feel from its nest (possibly ready to leave the nest) and was running in the street narrowly being missed by cars. We took this one to the Lindsey Wildlife Museum because we did not know where mom was and were pretty sure it was going to get hit by a car.
Cute little bird. Thanks for rescuing it!