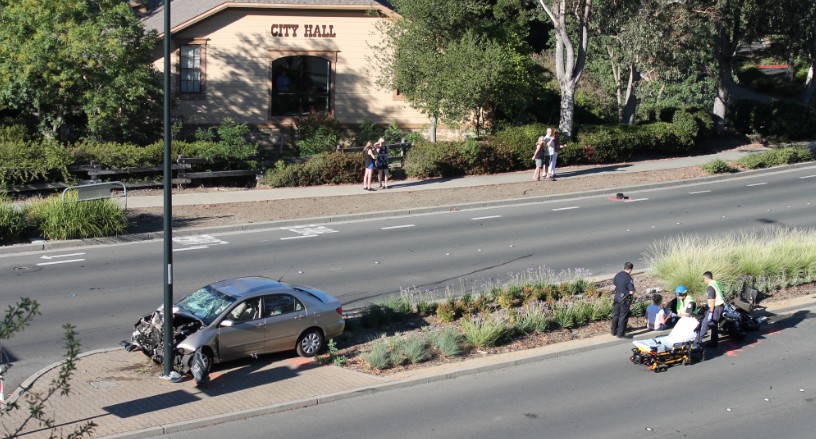 >
The motorcyclist who was hit by an alleged drunk driver just before 6pm on Thursday night in Clayton is still in critical condition at John Muir in Walnut Creek, according to Clayton Police Chief Chris Thorsen.
The driver who hit the motorcyclist has been identified as 21-year-old Concord resident Jessica Mercurio, Chief Thorsen said.
Mercurio was arrested for DUI shortly after the head-on crash.
RELATED STORIES WITH PHOTOS: