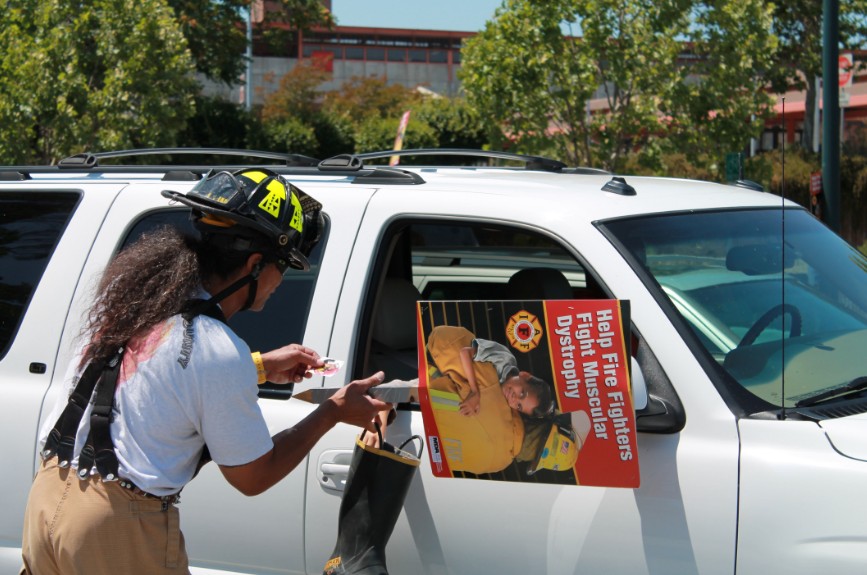 >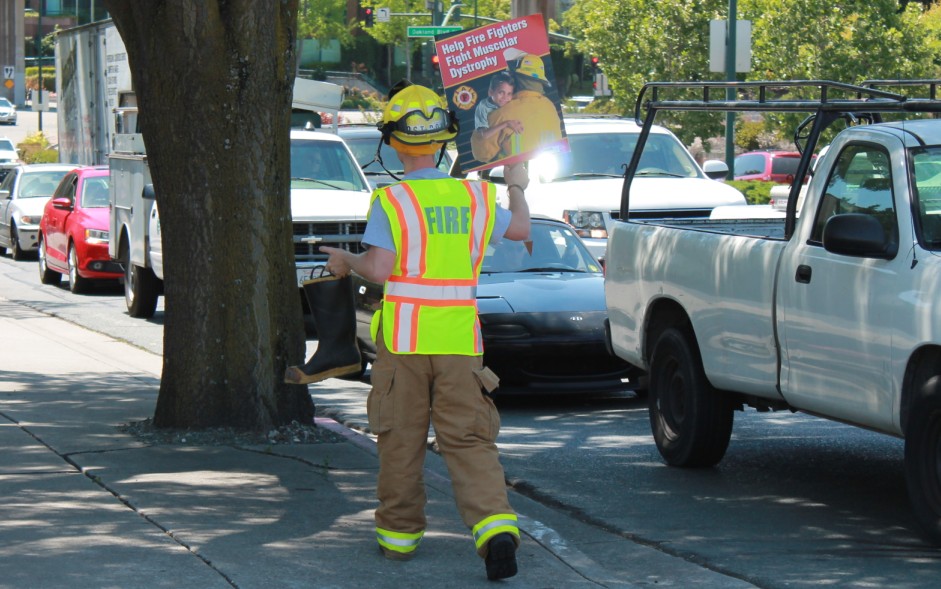 >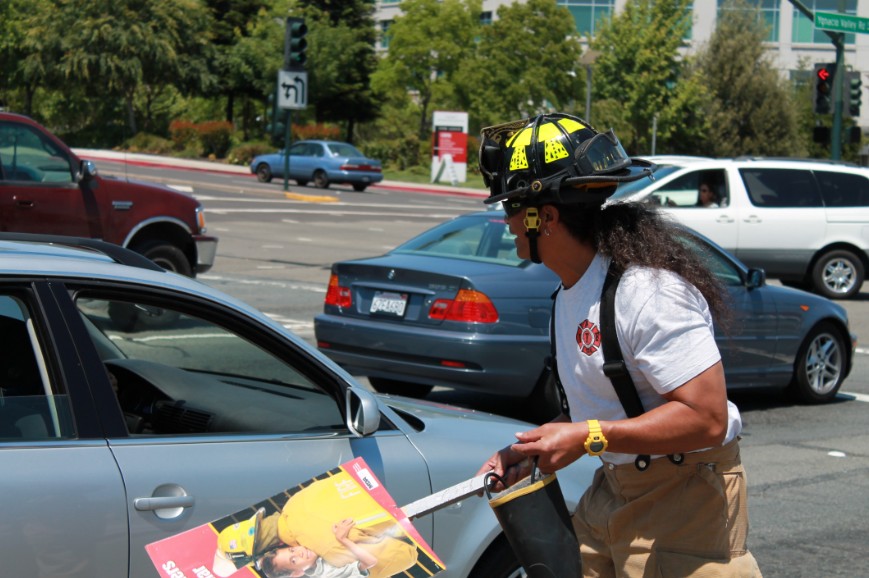 >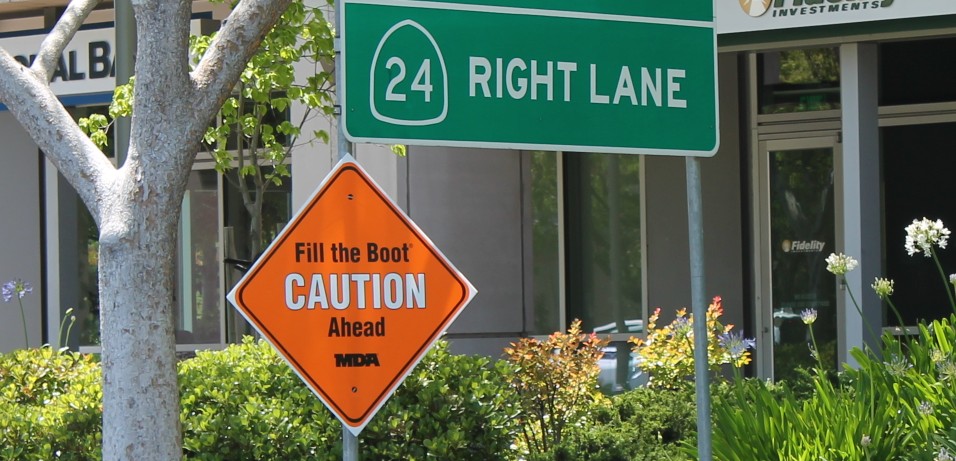 >
Firefighters from the Contra Costa Fire Protection District are out on the streets of Claycord this week raising money for the Muscular Dystrophy Association.
Tonight (June 5th) until 9pm, firefighters will be in Walnut Creek, at the intersection of N. California & Ygnacio holding firefighting boots while accepting any amount of monetary donations for the MDA. They'll also be out again on Friday in Pleasant Hill, at the intersection of Contra Costa Boulevard & Taylor/Willow Pass.
The MDA helps fund research, provides community services and educates the public on muscular dystrophy and other diseases of the nervous and muscular systems.
Thanks to those who donated or plan to donate, and thanks to ConFIRE for taking the time to raise money for the MDA.