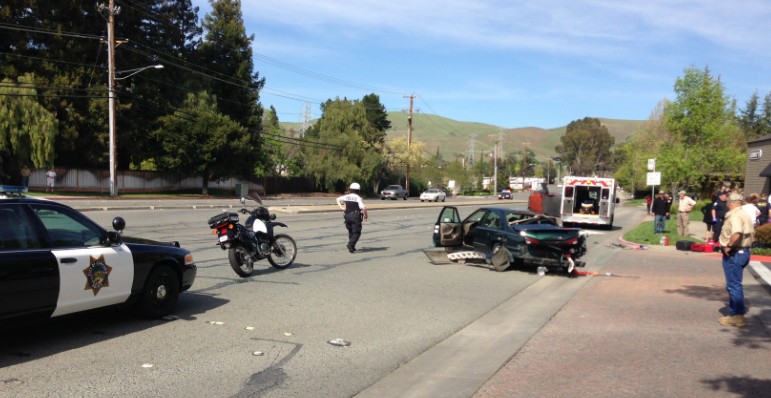 >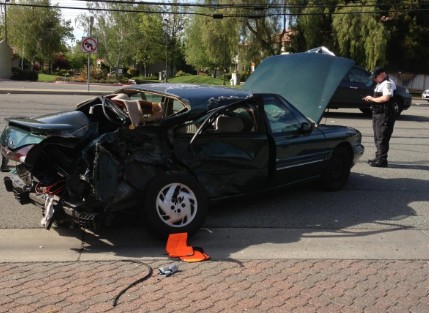 >
Believe it or not, the people involved in the collision pictured above only suffered minor injuries.
The crash occurred just before 4pm on Kirker Pass Road, near Safeway.
The cause of the Tuesday afternoon crash is still under investigation.
Thanks to "the new rhodesian" for the top picture and thanks to Thelma for the two on the bottom!