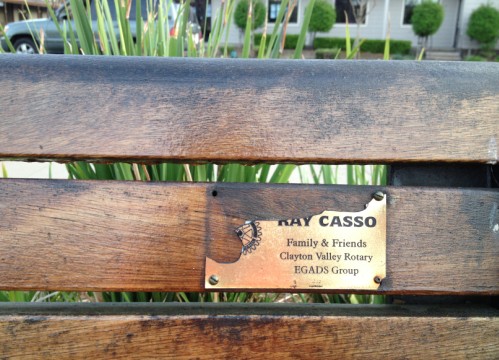 >
Clayton resident Ray Casso was murdered about four years ago inside the Clayton Post Office, and since then, the plaque on the bench in Downtown Clayton that is dedicated to his memory has been vandalized twice.
The latest vandal cracked and took apart the plaque within the past week, and as you can tell, it's completely destroyed.
The plaque before this one was stolen on April 8, 2011.
Some people have no heart.