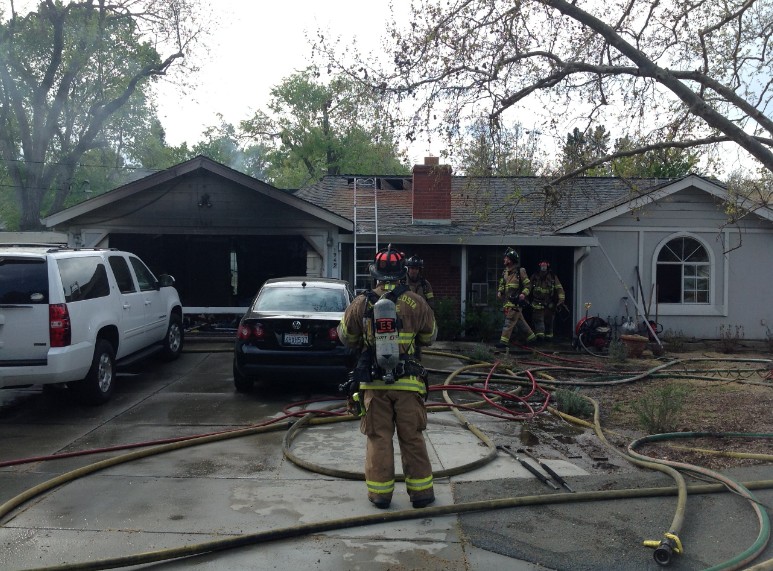 >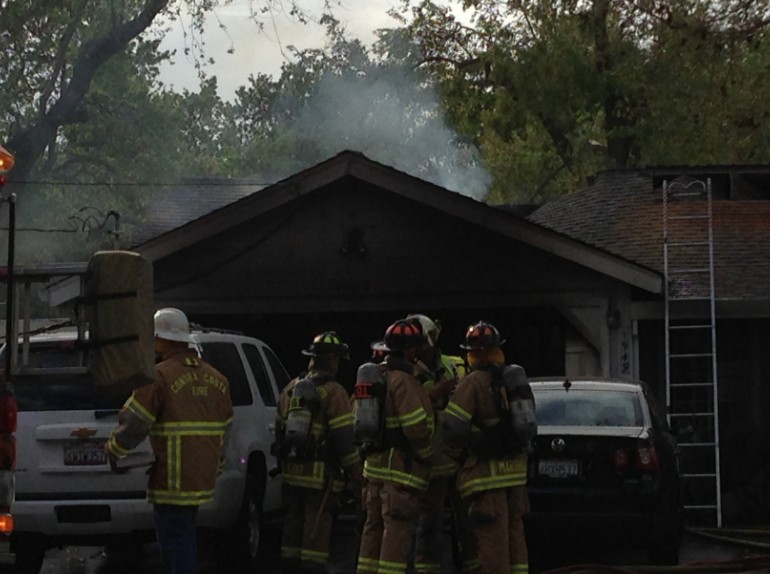 >
Firefighters are fighting a house fire at 1949 Pleasant Hill Road in the City of Pleasant Hill.
The blaze started at about 4:30 in the garage of the home and extended into the attic, according to ConFIRE.
No injuries have been reported, and all occupants are out of the house.
UPDATE, 4:45pm: Smoke can be seen from miles away, but it seems as though firefighters are getting a handle on the blaze.
UPDATE, 4:55pm: ConFIRE tells Claycord.com the fire has been extinguished, and nobody was injured.
Big thanks to Craig Cannon for the picture on top and Luke for the picture on the bottom!
UPDATE: More pictures (below). Thanks to Brian Dinsmore, KPIX 5 for the pictures!