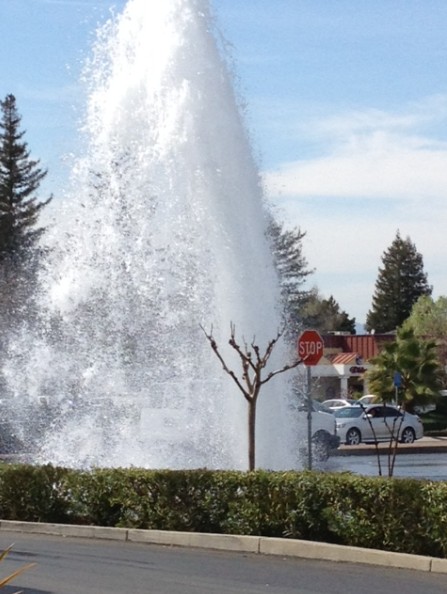 >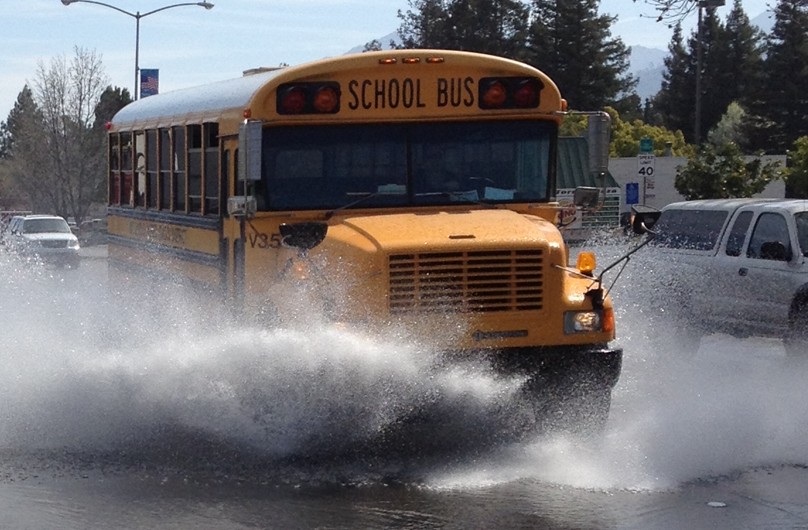 >
An older lady hit a fire hydrant at about 1pm at the entrance to Dianda Plaza (Food Maxx shopping center) on Clayton Road in Concord.
Clayton Road was flooded for a while due to that incident (top picture), and was also flooded due to construction on Clayton Road just down the street near Treat Boulevard (bottom picture). Crews were apprently letting water out of a hydrant at the construction site.
As of 2:15pm, the road is now free of any major flooding.
Thanks to Mike for the top picture and Brian for the bottom picture!