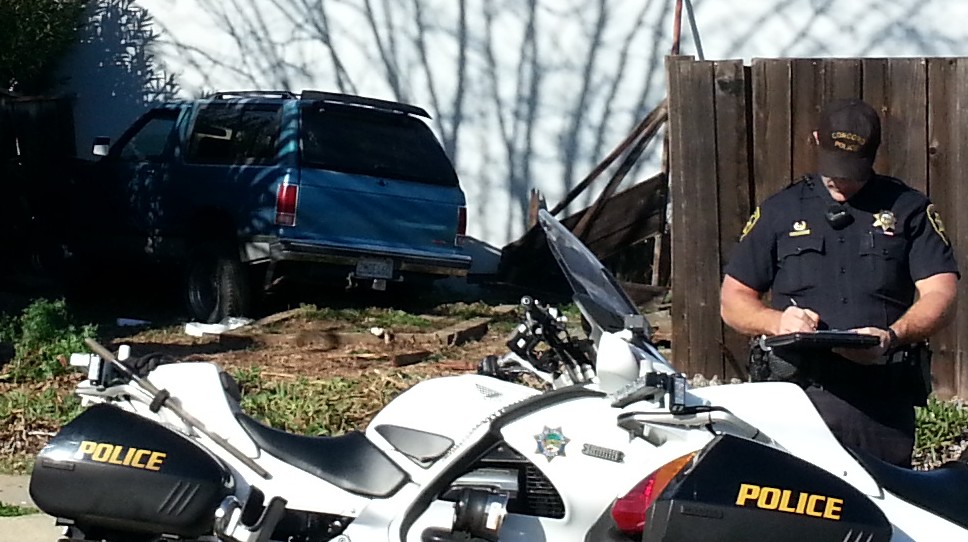 >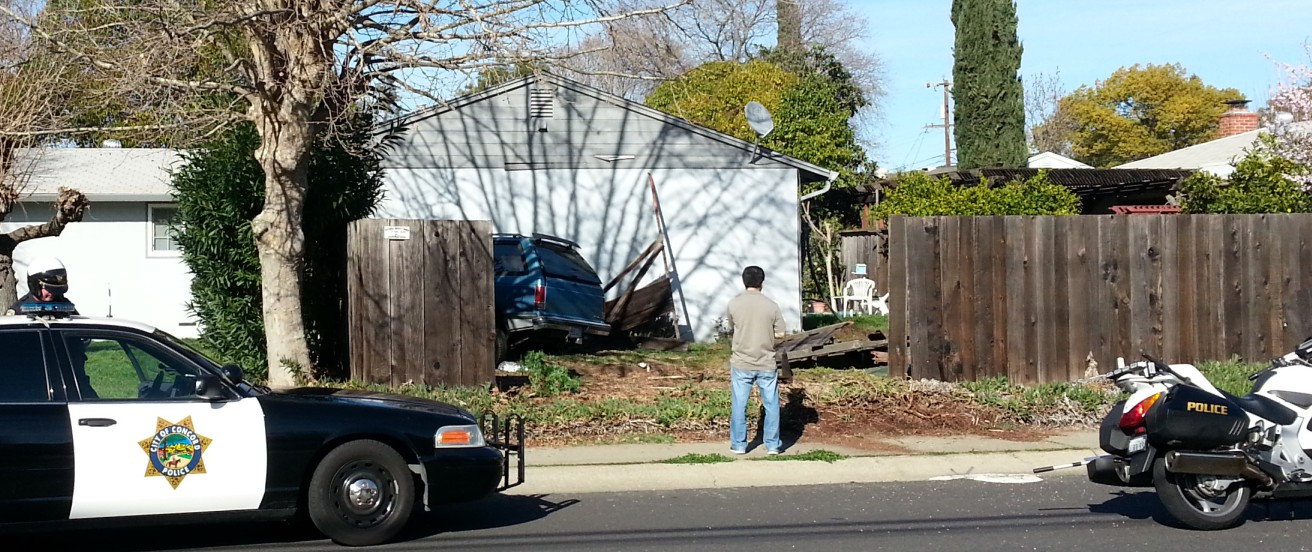 >
A Concord man in his 40's was arrested for DUI and hit & run after he crashed into three cars, then minutes later crashed through a fence and into a home on Mt. Diablo Street on Friday afternoon around 3pm.
Police say the suspect was injured, but his injuries were not life-threatening. No other injuries were reported.
Thanks to the anonymous Claycordian who sent the picture and provided some of the information!