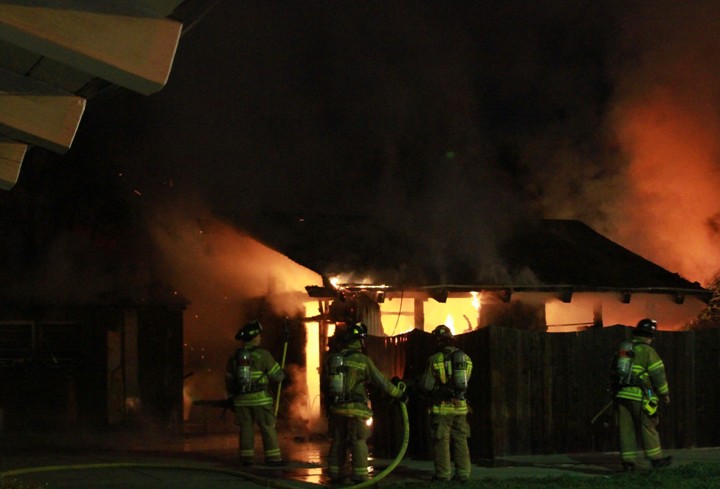 >
>
A fire was extinguished overnight at The Trees Mobile Home Park in Concord.
The fire, which burned what looked like a storage shed, was extinguished quickly by ConFIRE.
Crews arrived at about 2:30am to the mobile home park on the corner of Victory Lane & Monument Boulevard, and had the fire under control within a few minutes.
No injuries were reported, and the cause is under investigation.
Thanks to "ratstalker" for the pictures from the blaze!