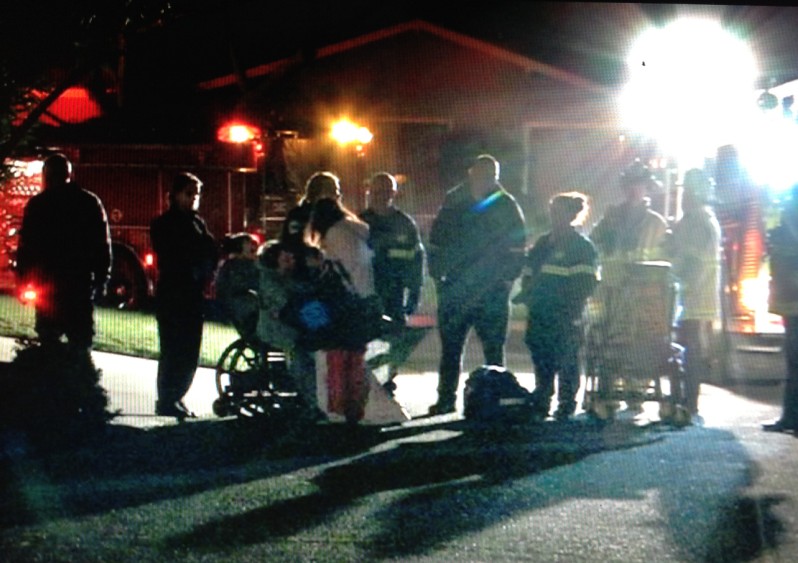 >
Five elderly residents of a small care facility in Walnut Creek were displaced by a kitchen fire that filled the house with smoke and sent one of the residents to the hospital tonight, fire officials said.
The fire at the care facility at 36 Bai Gorry Place was reported at 8:05 p.m., Contra Costa County Fire Protection District Fire Marshal Lewis Broschard said.
The stove first caught fire, and that extended to the cabinets in the kitchen, filling the single-story home with smoke.
That was particularly problematic for the home's five residents who were bedridden or wheelchair-bound and could not leave the home on their own.
Firefighters arrived with a one-alarm response, including 15 firefighters, and extra ambulances to help with the possibility of rescuing  the at-risk residents, Broschard said. But most got out safely, with one resident transported to the hospital with complaints of difficulty breathing for evaluation.
The fire was very quickly contained. The remaining four residents were relocated to other assisted living facilities run by the same owner.
The fire caused between $30,000 and $40,000 in damage, mainly to the kitchen. Because the home is a licensed care facility, it will not be  able to operate until the kitchen is fully repaired, Broschard said.
  
Copyright © 2013 by Bay City News, Inc. — Republication, Rebroadcast or any other Reuse without the express written consent of Bay City News, Inc. is prohibited.
photo credit: Craig Cannon – for use only on Claycord.com