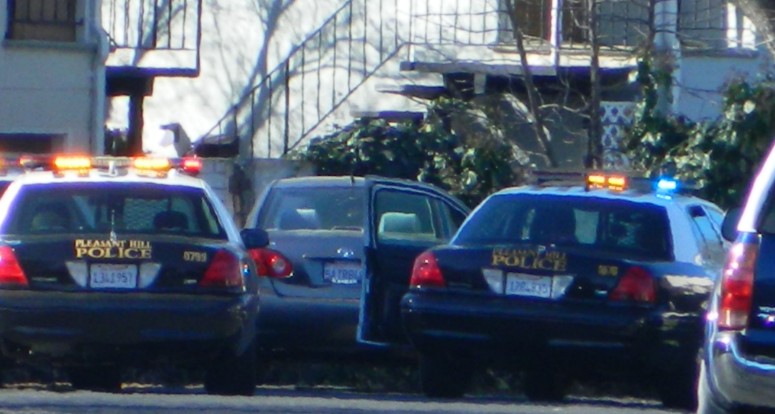 >
The Pleasant Hill Police arrested a burglary suspect after a pursuit in the City of Concord on Thursday morning.
The suspect was wanted for a morning burglary on Geary Road at Bonnie Lane, according to the Pleasant Hill Police (PHPD).
The following information on the incident is from the PHPD:
LOSS/DESCRIPTION/VALUE: Cellular phone and Identification
SUSPECT(S):
Marco Antonio Diaz, age 20 of Concord.

Hispanic male adult with brown hair wearing blue jeans.
BRIEF STATEMENT OF INCIDENT: Pleasant Hill Police investigated a window smash automobile burglary. During the course of the investigation leads were developed. Diaz and his vehicle were discovered in the area of Monument Boulevard and Oak Grove Road in the City of Concord.
Pleasant Hill police officers attempted to stop Diaz who refused to stop and fled in his vehicle. A short pursuit ensued. Diaz stopped his vehicle on a dead end court off Mohr Lane, where Diaz and his passenger fled the vehicle on foot.
With the help of the Concord Police Department, the area was cordoned off and a search of the area was conducted by both agencies. Diaz was located and arrested. The passenger was not located nor has he been identified.
During the search a discarded handgun with the serial numbers removed was discovered. It is unknown if the recovered handgun is related to this investigation.
Diaz was booked into jail for burglary, evading, possession of stolen property and possession of controlled substances. He is being held on $95,000 bail.
CLAYCORD NOTE: Thanks to Jerry D. for the picture!