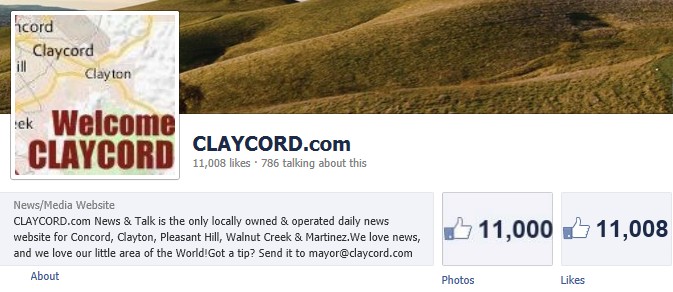 >
Claycord on Facebook has reached 11,000 "LIKES"! (actually, we're at 11,008!)
Your love & support has been appreciated since day #1, and we will never stop giving thanks to those who continue to spread the word about the only locally owned & operated daily news site covering the cities of Concord, Clayton, Pleasant Hill, Walnut Creek & Martinez.
Without YOU, Claycord.com would not exist!
To "LIKE" Claycord.com on Facebook, just click on THIS LINK and hit "LIKE".
Thanks again!